School of Business: Study Abroad Opportunities
Study Aboard in China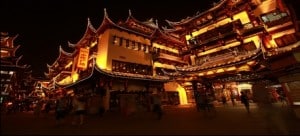 China has become one of the most popular study-abroad destinations for students because of its long history and exciting culture. Study abroad in China allows you to view things from a Chinese perspective. Merging the knowledge of both China and your home country will give you an advantage to explore potential opportunities in China for the future.
Europe in Transition

The Europe in Transition Program combines study and field trips using the setting of Europe, focusing on the examination of current issues and problems in the European Union (EU), the economy, and the political and social climate. Student visit Brussels, Paris, Venice, Florence, Sorrento, and Rome. To get a taste of what the Europe in Transition experience is like, check out the video below.

Need more information? Contact:

Dr. Jason Lin, Professor
School of Business
Violette Hall 2448
660) 785-4349
jlin@truman.edu
Dr. Katherine Jackson, Professor
School of Business
Violette Hall 2436
660-785-4375
kjackson@truman.edu
Discover more study abroad opportunities at Truman State University by visiting the Center for International Education.