When you pursue studies in accounting or business administration in the School of Business at Truman State University, you acquire the knowledge and develop the skills to become successful leaders—and not just in business and industry. You will be well-prepared to make meaningful contributions to service organizations, governmental agencies, not-for-profits, and your community.
Relevant, Broad-based Programs
A core business curricula for all accounting and business administration majors provides breadth of knowledge, experience, perspectives, as well as skills you choose to develop as part of your liberal arts education.  To prepare you for the fast-paced, rapidly changing global economy, the School of Business offers several academic programs:
Accounting Academic Programs:
Business Administration Academic Programs:
Student-focused and Skills-based Mission
Our mission guides all we do—the students we recruit, the faculty we hire, the curricula we offer, and the experiences we provide. We graduate prospective leaders who are ethical, broadly educated problem-solvers, effective team players, clear writers and articulate speakers. We cultivate a community of learners by emphasizing:
A rigorous, broad academic experience
Effective communication skills
Highly selective admission of students primarily from the Midwest
Teaching, while valuing applied and instructional scholarship and service
Demonstrated Excellence—AACSB Accredited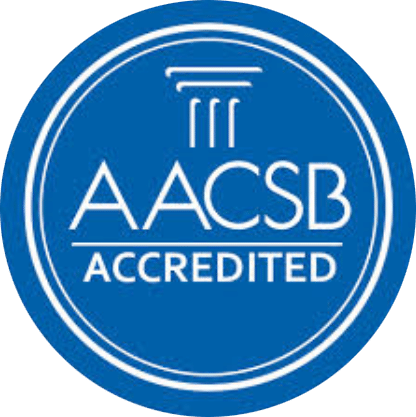 At Truman, you take classes with top-quality faculty and collaborate with high-caliber students who are curious and strive for success at all levels. You pursue a business education at one of only five percent of business schools worldwide that have earned AACSB accreditation. AACSB schools must pass rigorous quality standards, and they have proved to provide the best in business education worldwide.
Follow the School of Business on: