10th Annual Language and Literacy Conference 
Friday, April 27, 2018  | 9:00 a.m. – 3:00 p.m.
Georgian Room (2106), Student Union Building (901 S. Franklin St.), Truman State University, Kirksville, Mo.

Featuring Dr. Christina Carnahan & Dr. Pam Williamson

Authors/Editors of "Quality Literacy Instruction for Students with Autism Spectrum Disorders"
Dr. Christina R Carnahan is an associate professor of special education within the School of Education in the College of Education, Criminal Justice, and Human Services at the University of Cincinnati, where she teaches undergraduate and graduate courses in the field of moderate to intense disabilities. She is also the director of Advancement and Transition Services within the school. Dr. Carnahan's research interests include building communication and literacy for individuals with autism spectrum disorders and developmental disabilities, and creating efficient and effective instruction and support practices across the lifespan. She has published in journals including Exceptional Children, Journal of Special Education, and Focus on Autism and Developmental Disabilities.

Dr. Pamela Williamson is an associate professor at the University of North Carolina at Greensboro. She has experience working with individuals with autism and their teachers in the area of reading intervention and instruction. Dr. Williamson has published numerous peer-reviewed articles related to reading and autism in journals such as Exceptional Children and Teaching Exceptional Children. In addition, she is the co-editor of an award winning textbook, Quality Literacy Instruction for Students with Autism Spectrum Disorders, and has trained in-service educators, related service personnel, and families on this topic across the U.S.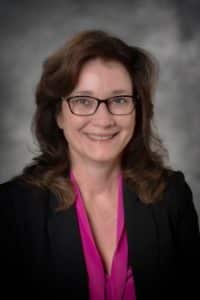 ---
Abstract
Literacy is an essential component of success in school and in life, and can often serve as the foundation for building meaningful relationships with other people. However, creating literacy rich environments that address the unique needs of learners with autism spectrum disorders can be challenging. In this half day session, participants will first develop an understanding of the literacy needs of individuals with ASD as the foundation for framing their instruction. Using video examples, we will then share specific strategies for engaging individuals with ASD in increasing complex text and academic content, and supporting students in applying literacy skills to their social experience
Conference Schedule
9:00 – 10:30 am Presentation
10:30 – 10:45 am Break
10:45 am – 12:00 pm Presentation
12:00 – 1:00 pm Lunch (on your own)
1:00 – 3:00 pm Presentation
Registration 
Cost (includes conference materials; lunch on your own):

$50 for professionals
$10 for students

Registration & Payment Deadline:
April 13, 2018
Register for Conference
---
Parking on Campus
On the day of the conference, attendees can park in the campus parking lot on the southwest corner of Franklin and Patterson Streets free of charge without a parking permit. Distance from the parking lot to conference site in the Student Union Building: 0.3 mile.
View Parking Map»
Who Should Attend?
The conference is designed for general education teachers, special education teachers, speech-language pathologists, reading specialists, and all other professionals interested in improving children's reading and writing achievement.
---
Have Questions?
For more information, email monad@truman.edu
Related links:
Save the Date Flier (PDF)