Whether you are a prospective student, a current student, or one of our esteemed alumni, we'll be glad to hear from you. Have a question about our accounting program or our business administration program in the School of Business. We'll try to answer it. Have a comment?  We'll listen.
For general information, contact:
Lana Bogeart, Administrative Assistant to School of Business Dean
Violette Hall,  Room 2400
Hours: Monday – Friday 8:00 a.m. – 5:00 p.m. (CST)
Telephone: 660-785-4346
Fax: 660-785-7471
lbogeart@truman.edu
For questions about our accounting and business administration programs, such as requirements, applications, forms, and other academic-related questions, contact:
Billi Gordy, Business Academic Advisor
Violette Hall,  Room 2464
660-785-4268
bgordy@truman.edu
The dean of the School of Business is available to assist you in any way she can, contact:
Dr. Debra Kerby
Violette Hall,  Room 2400
660-785-4346
dkerby@truman.edu
Mailing Address
School of Business
Truman State University
100 E. Normal Ave.
Kirksville, MO 63501-4221
Faculty & Staff Directories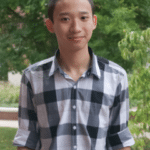 The atmosphere at Truman is warm. People here are friendly and are willing to help you whenever you need it. Also, there are plenty of organizations available to help international students to make new friends, understand new cultures, and enjoy life in America.