About the Accounting Department
School of Business: Accounting Department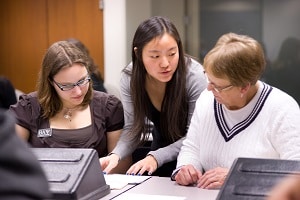 Cell phones, entrepreneurship, globalization, virtual organizations—these are hallmarks of the workplace accounting graduates will enter after graduation.
To succeed, accounting graduates need to be flexible; understand, synthesize, and communicate information from a variety of areas; and know how to harness the power of working in teams. And that is exactly what students learn when they study accounting at Truman State University.
Academic Programs
Accreditation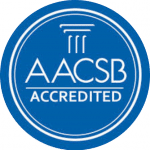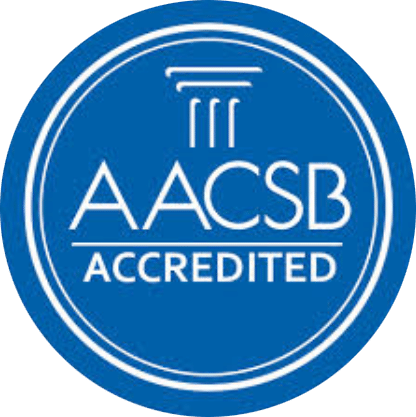 The undergraduate and graduate programs offered by the School of Business at Truman are accredited in both business and accounting by AACSB International – The Association to Advance Collegiate Schools of Business. These programs include: Bachelor of Arts and Bachelor of Science in Business Administration, Bachelor of Science in Accounting, and Master of Accountancy. Truman is one of fewer than 200 schools worldwide holding accreditation in both Business and Accounting.
AACSB is recognized by the Council on Postsecondary Accreditation and by the Office of Postsecondary Education, U.S. Department of Education, as a specialized accrediting agency for undergraduate and graduate programs in business administration and accounting.
Accounting Department Mission Statement
As a unit of the School of Business, the degree programs in the Accounting Department embrace the overall mission and objectives of the school. Building on a liberal arts and sciences education, accounting graduates will integrate analytical, research, communication, interpersonal and leadership skills with business and financial knowledge to be effective financial professionals and prospective leaders.
News
21 February 2017 | 9:48 am

The Truman team of Annali Cler (Junior, Political Science & Economics), Anthony Hill (Junior, Accounting & Business Administration-Finance), and Shane Legatzke (Junior, Accounting & Business Administration-Finance) won the St. Louis CFA Institute Research Challenge on Friday, February 17.  The team conducted equity research and a company analysis of Spire (formerly the Laclede Group).  They prepared […]

The post Truman Team Wins CFA Research Challenge appeared first on Business blog.

8 February 2017 | 1:24 pm

During 2016, the Truman State University CPA exam first-time pass rate was 2nd in the nation for medium-sized programs (21-60 candidates and 294 institutions).  Overall Truman ranked 15th in the nation among all institutions (n=858).  Truman ranked first among all institutions in Missouri.  Truman's pass rate was 81.1% while the national average first-time CPA exam […]

The post Truman Earns Outstanding Results on the 2016 CPA Exam appeared first on Business blog.
Calendar