School of Business: Accounting Department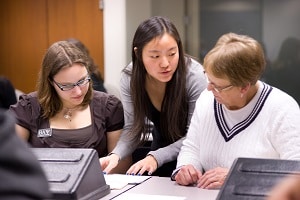 Cell phones, entrepreneurship, globalization, virtual organizations—these are hallmarks of the workplace accounting graduates will enter after graduation.
To succeed, accounting graduates need to be flexible; understand, synthesize, and communicate information from a variety of areas; and know how to harness the power of working in teams. And that is exactly what students learn when they study accounting at Truman State University.
Academic Programs
Accreditation


The undergraduate and graduate programs offered by the School of Business at Truman are accredited in both business and accounting by AACSB International – The Association to Advance Collegiate Schools of Business. These programs include: Bachelor of Arts and Bachelor of Science in Business Administration, Bachelor of Science in Accounting, and Master of Accountancy. Truman is one of fewer than 200 schools worldwide holding accreditation in both Business and Accounting.
AACSB is recognized by the Council on Postsecondary Accreditation and by the Office of Postsecondary Education, U.S. Department of Education, as a specialized accrediting agency for undergraduate and graduate programs in business administration and accounting.
Accounting Department Mission Statement
As a unit of the School of Business, the degree programs in the Accounting Department embrace the overall mission and objectives of the school. Building on a liberal arts and sciences education, accounting graduates will integrate analytical, research, communication, interpersonal and leadership skills with business and financial knowledge to be effective financial professionals and prospective leaders.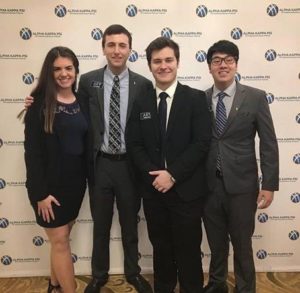 Alpha Kappa Psi's Annual Case Competition
February 14, 2018
Congratulations to Alpha Kappa Psi – Tau Upsilon Chapter of Truman State University for their participation in Alpha Kappa Psi's Annual Case Competition. They competed this weekend in Chicago at the Principled Business Leadership Institute Convention. Out of many submissions, they earned second place in their region, placing them amongst the Top 8 case competitors […]
The post Alpha Kappa Psi's Annual Case Competition appeared first on Business blog.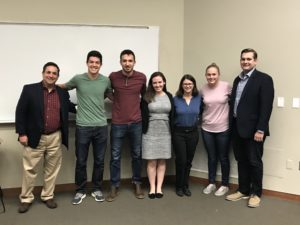 PwC Hosted Truman Challenge Competition
November 6, 2017
PwC hosted its Truman Challenge Competition on Thursday, November 2.  Fourteen teams proposed recommendations to an open-ended case study.  PwC Tax Partner Sal Montalbano and PwC Audit Manager Alex Koenen served as the judges.  The 1st place team members were Nicholas Poindexter, Chance Hill, Abby Lee, Ana Orozco, and Briley Anderson.  They each received $250 […]
The post PwC Hosted Truman Challenge Competition appeared first on Business blog.