Academic Resources
value in the nation among public colleges & universities (Consumers Digest)
Academic Resources for International Students
---
The Truman Center for Academic Excellence is an academic support program designed to promote your success. We will not only support you academically in your coursework, but also showcase alternative ways to interact with course material to maximize your potential and academic outcomes. If you are in need of academic support, want to enhance study skills and strategies, or need a distraction free area to study, stop by 1st floor of Kirk Building and visit your Center for Academic Excellence.
The Academic Success Mentoring Program  is a peer-mentoring program sponsored by the Center for International Students and specifically aimed at helping international students perform better academically. We pair students with mentors who can help them develop better study skills, overcome test anxiety, manage time better, and more.
Pickler Memorial Library offers many services to international students including help finding information, foreign language material, reference help, and library terminology.
The Multicultural Affairs Center offers free tutoring to Truman students who need assistance in any subject.
The Truman State University Writing Center provides all writers on the Truman State University campus with a comfortable environment for conversations about writing. Writing Consultants can work with writers at all levels of competence, from all disciplines, at any stage of the writing process - generating ideas, drafting, revising, and editing- or share ideas about writing strategies and techniques.
Online 
Resources
---
ESLgold is a free website for individuals wanting to practice their English language skills, including speaking, listening, reading, writing, grammar, and vocabulary. Basic introductions to the site are provided in Chinese, Japanese, Korean, Spanish, Portuguese, Vietnamese, Arabic, Thai, Russian, Italian, French, German, Polish, Turkish, and Indonesian.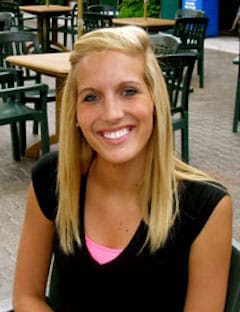 "I found it very relaxing to get away from the hustle and bustle of a big city and get the chance to enjoy all of the aspects of a smaller town. This town is a wonderful place to enhance your college experience."
– Bethany Williams ('13), Communication Major