Contact Us
value in the nation among public colleges & universities (Consumers Digest)
---
Contact the Center for International Students (CIS)
---
Center for International Students
Truman State University
Grim Hall 300
100 East Normal Avenue
Kirksville, Missouri 63501
USA
Office Hours: Monday-Friday 8:00 AM to 5:00 PM CST
Phone Number: (660) 785-4215
Fax Number: (660) 785-7473
Email: intladmit@truman.edu
Website: truman.edu/international
Blog: http://blogs.truman.edu/isao/

  Find us on Facebook and like our page!
---
Contact The Language Company
---
Brenda Snider, Kirksville Director
Email: kirksvilledirector@thelanguagecompany.com
Rachel Youngman, Director of Admissions
Email: kirksvilledoa@thelanguagecompany.com
Office Hours: Monday-Friday 8:00 AM to 5:00 PM CST
Phone Number: (660) 627-6001
Fax Number: (660) 627-6099
E-mail: tlckirksville@thelanguagecompany.com
Website: www.thelanguagecompany.com/kirksville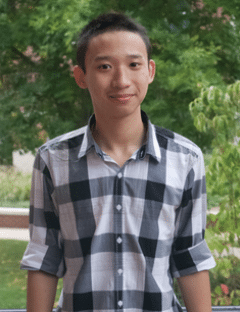 "The atmosphere at Truman is warm. People here are friendly and are willing to help you whenever you need it. Also, there are plenty of organizations available to help international students to make new friends, understand new cultures, and enjoy life in America."
– Anh Duc M., Mathematics & Economics, Vietnam