Fall 2015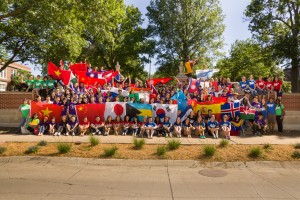 Tuesday, August 11th, 2015
Arrival – Be in Kirksville by 5pm. Note that you may not be able to arrive in the United States on August 11th and arrive in Kirksville on the same day. Travel within the U.S. can be very slow. We recommend allowing yourself one day to travel within the United States.
Wednesday, August 12th, 2015
Check in and Orientation! You must be on campus at 8:00am!
Thursday, August 13th - Friday, August 14th , 2015
Saturday, August 15th, - Wednesday, August 19th, 2015
Truman Week! (Beginning Freshman)
Thursday, August 20th, 2015
Got questions? Find answers in the links below: