New Student Information
value in the nation among public colleges & universities (Consumers Digest 2015)
Information for New International Students
---
If you have any questions that are not answered in one of the links below, please email us at intladmit@truman.edu.
---
Have questions about the confirming attendance process, payment deadlines, or visa process? Check here to see if your questions have already been answered!
Academic Terms and Definitions
Don't know the meaning of certain university terms? Check this list for explanations of words such as: Credit hour, electives, course load, and more.
Need information on the best way to get to Truman? Check here for details and options of travel and places to stay during your journey.
Need information on how to pay your school fees? Check here for steps, options, and details.
Have questions about what will happen at Truman's international student orientation? Check here for information, pictures, videos, etc.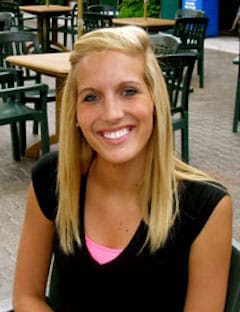 "I found it very relaxing to get away from the hustle and bustle of a big city and get the chance to enjoy all of the aspects of a smaller town. This town is a wonderful place to enhance your college experience."
– Bethany Williams ('13), Communication Major