Where is Truman?
---
The Midwest Truman is located in the Midwest Region of the United States, a 12-state area often referred to as the "Heartland of America." Missouri has a rich and diverse cultural heritage and is known for its small towns, large cities, and beautiful scenery. Midwesterners are praised as being open, friendly, and straightforward.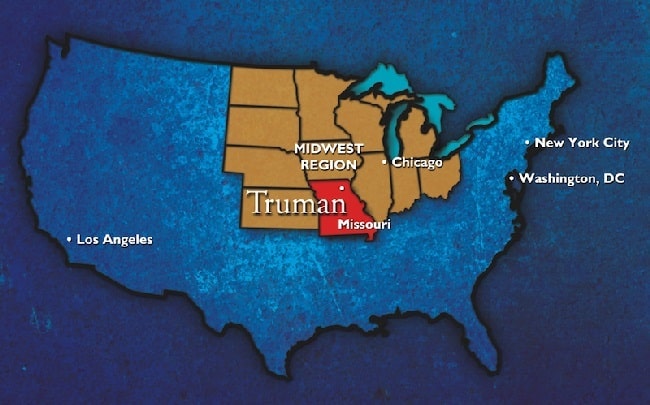 Kirksville is a small city located in Northeastern Missouri and has a population of approximately 17,000 people. It offers a safe and comfortable setting with a low cost of living. Kirksville is located 307.2 kilometers from St. Louis, Missouri, and 249.6 kilometers from Kansas City, Missouri. Truman State University and its 6,000 students make up a large part of the activities and entertainment in Kirksville.
---
Weather
Experience all four seasons in Kirksville! Enjoy summer, fall, winter, and spring on the Truman campus.
Coldest Month's Average Temperature (January): 23.1° F (-5.0° C)
Warmest Month's Average Temperature (July): 76.2° F (+24.6° C)

---
Things to do in Kirksville
Even though Kirksville is a small quiet town in the Midwest, there are a number of interesting attractions in town.
Kirksville offers a wide range of
Outdoor, city, and campus-based activities
Book and gift shops
Cafés, restaurants, and a multiplex movie theater
Historic downtown shopping area
Thousand Hills Lake and State Park
Camping, boating, hiking, and fishing
Locations are within easy walking distance of campus. There are also plenty of opportunities to interact with American students, and St. Louis and Kansas City are each only three hours away!
The City of Kirksville's website can be found here. Other websites are also below: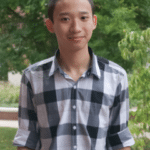 The atmosphere at Truman is warm. People here are friendly and are willing to help you whenever you need it. Also, there are plenty of organizations available to help international students to make new friends, understand new cultures, and enjoy life in America.