Fun International Friends Ideas
---
After you've become acquainted with your student, you can begin planning activities together. There's no need to plan too far ahead, but it's a good idea to see what types of events both your family and your student are interested in. Here's a list of possible activities you might enjoy!
Share a family meal at home
Go out to eat
Have a family game night
Watch movies (in theater or at home)
Attend Truman cultural events
Attend Truman sporting events (maybe even tailgate with them!)
Grab an ice cream cone
Enjoy time at Thousand Hills State Park
Go shopping in Columbia or Quincy
It might also be helpful to check out Truman's master calendar for fun on-campus activities and events!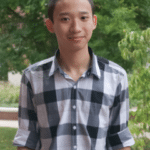 The atmosphere at Truman is warm. People here are friendly and are willing to help you whenever you need it. Also, there are plenty of organizations available to help international students to make new friends, understand new cultures, and enjoy life in America.