Life at Truman
value in the nation among public colleges & universities (Consumers Digest 2015)
Life at Truman State University
---

---

Year Founded:
1867

---

GPA of Incoming Students:
90% have 3.25/4.00 or above
Majors/Minors:
48/58
Percentage of Full-time Faculty with PhDs:
85%
Graduate Placement Rate:
90%
Percentage of Graduates Entering Graduate School:
50%
Students Participating in Undergraduate Research:
1,200

---

Academic Year:
Two 15-week semesters
Fall Semester:
Late August to mid-December
Spring Semester:
Early January to early May

---

Student Organizations on Campus:
More than 240
Size of Campus:
210 acres

---

Truman Student Enrollment:
Approximately 5,850 students
International Enrollment:
Approximately 400 students
Student/Faculty Ratio:
16:1
Average Class Size:
24 students

---

Scholarship Opportunities: Each year approximately 85% of all new international students each year are awarded an International President's Honorary Scholarship that covers up to 50% of tuition or more.

---
Truman State University is NATIONALLY RANKED, PERSONAL, & AFFORDABLE.
Click here to read more.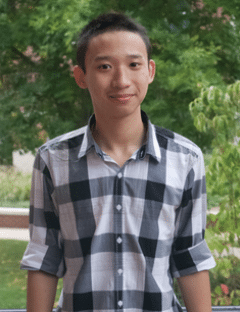 "The atmosphere at Truman is warm. People here are friendly and are willing to help you whenever you need it. Also, there are plenty of organizations available to help international students to make new friends, understand new cultures, and enjoy life in America."
– Anh Duc M., Mathematics & Economics, Vietnam