2014-2015 Parent Project: Collaborative Learning Units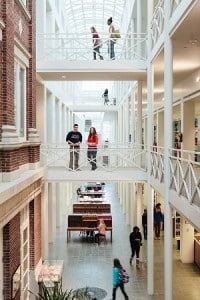 Our smart and curious students pursue their education with intensity, and without a doubt, Pickler Memorial Library is a favorite place to study. In response to the growth of digital information and changes to student study needs, the 2014-2015 Parent Project is designed to create technology-enhanced, collaborative learning stations in the Library.
These multi-user work stations encourage collaboration by allowing students to share information on their laptops, tablets and hand-held devices on a central screen. This project is a fundamental step in the Library's development of a learning commons concept with flexible learning spaces.
Through this project, Truman addresses the need to provide access to the necessary tools for learning. This project also demonstrates Truman Parents investment in all students and their success.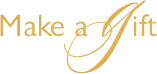 ---
Projects Funded by the Truman Parent Project
2013-2014: Student Wellness
2012-2013: Classroom Technology
2011-2012: Planetarium and Multimedia Theater (Phase II)
2010-2011: Planetarium and Multimedia Theater (Phase I)
2009-2010: Pickler Memorial Library Caf/Coffee Shop
2008-2009: Classroom Technology
2007-2008: Technology Enhancements in the Student Union Building
2006-2007: Renovation of Seating and Flooring for Baldwin Hall Auditorium
2005-2006: New Sound System for Baldwin Auditorium, the University's main performance hall
2004-2005: Wireless Network Expansion/Digital Cameras
2003-2004: Computer/Multimedia Enhancements
2002-2003: Cyber Café Enhancements
2001-2002: Cyber Cafe in Magruder Hall
2000-2001: Package of Web-Based Resources
1999-2000: Computer Lab in Pickler Memorial Library Cafe Enhancements
1998-1999: Residence Halls Computers
1997-1998: Violette Hall Computer Lab
1996-1997: LexisNexis