The 2016-2017 Parent Project will provide phase-one funding to build an outdoor pavilion in Red Barn Park located on the Truman campus.
Truman's beautiful campus continues to draw prospective students to campus while providing a backdrop to countless memories for current and future students. This year's Parent Project improves the already beautiful Red Barn Park by creating a space for a variety of uses. The outdoor pavilion will create a functional and attractive space near Stokes Stadium for classroom activities, student organization sponsored events as well as informal gatherings.
Parents have a strong record of supporting past Parent Projects. This year's project is an investment in campus beautification that provides a beautiful space in Red Barn Park for a variety of special gatherings.
Support the Parent Project
Ways to give to Truman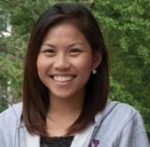 The close-knit environment provided by Truman was one of the biggest reasons I chose this school! It allows me to focus on my studies with professors who truly care about my well-being, while at the same time participate in different activities with my friends. In addition to all the scholarships offered at Truman, the atmosphere here definitely played a big part in my decision.