Where Your Gift is Needed

 
There are many giving opportunities available at Truman, and you can designate your gift to the area of your choice. Here are some of our most popular areas of giving:
Truman Fund for Excellence

A gift to the Truman Fund for Excellence allows you to impact a variety of important programs and services. This versatile fund supports activities designed to assist Truman in realizing its vision of becoming the nations premier liberal arts and sciences university. Gifts to the fund allow Truman to:
...MORE
---
Truman Endowment Fund

The Truman Endowment Fund was established to provide perpetual resources to support the programs and activities of the University. This endowment provides funds to meet the greatest and changing needs of the University.
...MORE
---
Scholarships for Current Students
Scholarships made possible by private gifts are essential for Truman to remain competitive in the marketplace of the very highly selective private counterparts in the Midwest. Studies show that a large percentage of Truman students come from middle-income families, work part-time and view affordability as an important criteria. Scholarships are awarded to deserving students based upon leadership potential, merit, financial need, area of interest, academic achievement or other University-approved criteria as recommended by donors.
View Guidelines for Establishing a Scholarship
View List of Existing Scholarships
---
Private gifts have supplemented other resources to enhance technology and benefit the educational experience of students by providing upgrades such as:
computer laboratories in high student traffic areas

group study rooms

laptop computers

expansion of University's wireless network

digital cameras
---
Pickler Memorial Library is the academic hub of campus. The library's collection of print media and electronic information supports the teaching and scholarly activities of faculty and students and serves as a resource for all citizens of northeast Missouri.
...MORE
---
Cultural Opportunities/Kohlenberg Lyceum Series
For more than 100 years, the Kohlenberg Lyceum Series has been attracting a variety of outstanding professionals to campus for guest lectures, concerts, operas, musicals and dance performances. This series brings a selection of fine arts and entertainment performances that serve to enrich the total cultural experience of the campus community and the northeast Missouri region.
...MORE
---
Gifts to Truman's academic areas provide a value-added resource for use in supplementing University appropriations and often represent one of the greatest gifts a donor can make. The purpose of these funds is to provide a source of funds for areas of greatest need, which may include additional scholarships, student travel and learning, faculty development, and other areas as determined by the division dean. Gift opportunities are available within the following areas:
---
Faculty Development
Faculty development resources provide a permanent source of revenue to enhance the teaching and learning process. Endowed faculty positions can support course development, graduate assistants, laboratory equipment, salary enhancements, scholarly travel, research. Faculty Fellowships can provide additional support for teaching, research and service responsibilities, encourage professional growth, recognize and develop leadership potential among talented faculty.
---
Bulldog Athletics
Private gifts provide support for Truman's student-athletes in the form or scholarships, recruiting, special projects and travel. These contributions help students who are academically and athletically talented realize the dream of earning a quality education while competing on the NCAA Division II level.
View info on Bulldog Fund
View Truman Athletics Web site
---

Looking for a specific fund to donate to? 
See the complete list of Foundation funds and scholarships...more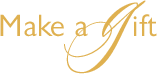 ---

Interested in naming a new fund? 
See our "Naming Opportunities"...more
---

For more information contact:
Office of Advancement, McClain Hall 100, 100 E. Normal St., Kirksville, Mo. 63501-4221; Telephone: (800) 452-6678 or (660) 785-4133; Fax (660) 785-7519.