Mike McClaskey ('85)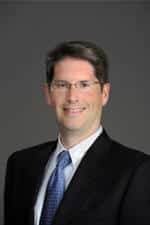 Mike McClaskey is a retired Fortune 500 corporate executive with a distinguished career as a Chief Information Officer and Chief Human Resources Officer.
Most recently, Mike was Executive Vice President and CHRO at DISH Network, where he was responsible for the recruiting, benefits administration, compensation, and leadership and organizational development for 15,000 DISH team members.  At DISH, he also founded the company's corporate social responsibility program, DISHcares, sponsored the formation of the DISH Women's Network, and implemented a full lifecycle of world-class leadership development programs.
Previously, he was DISH's Senior Vice President and CIO, leading an information technology team that supported high-quality customer service, new and emerging technologies, and innovative products for the next generation of video and broadband services.  Under Mike's direction, DISH's IT department received CIO magazine's 25th annual CIO 100 award for undertaking a massive enterprise-wide information technology overhaul that advanced DISH's ability to deliver customer service and manage its national operations.
Before joining DISH in 2007, he spent 12 years at Perot Systems (now Dell Technologies), where he was the corporation's Vice President of Infrastructure Solutions and CIO, responsible for IT strategy and operating Perot's customer-facing network, service center and data center outsourcing operations.
Mike has been recognized by the Denver Business Journal and the Society for Information Management as CIO of the Year in 2014, and was additionally included in Evanta's Top 25 Breakaway Leaders. Previously, he was recognized in multiple years of the InformationWeek 500, Forbes' Top 25 Social Media CIOs, the Enterprise CIO Forum's Transformational CIO Award and Computerworld's Premier 100.
Mike, who grew up in Kirksville, Missouri, received BA and BSE degrees from Truman State University and an MA from the University of Missouri. He currently serves as the President of Truman State's Foundation Board, serves on the President's Advisory Council, and has been an active Steering Committee member for both the "Pursue the Future" and "Bright Minds Bright Futures" campaigns. Mike and his wife, Janet (Yearns) McClaskey ('84), who were named Truman State's Alumni of the Year in 2014, have been married for 30 years and live in Castle Pines, Colorado.