Foundation Board: Jackie Hoover
Jackie Hoover ('88)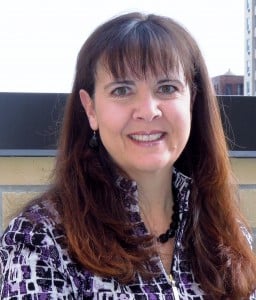 Jackie Hoover graduated from Truman State University in 1988 with a bachelor of science in Mathematics, followed by a master of science degree in Applied Mathematics from Colorado State University in 1990. While at Truman, Hoover was a Pershing Scholar, a member of Alpha Sigma Alpha, and vice president of Student Senate, along with many other pursuits and organizations.
Hoover began her career as a management associate with Citibank's Credit Card division in Baltimore, MD. In 1993, she join KPMG Consulting and began developing her skills as a process and technology consultant, working primarily in the healthcare industry with customers such as Johnson & Johnson, the American Red Cross, Boehringer Ingelheim, and many other top 20 pharmaceutical companies. In 2001, Hoover joined a small start-up company, C3i, Inc., who, at that time, had less than 200 people in one office.  Hoover provided strategic leadership over the years to help grow the company to over 1500 employees in offices around the world, providing global support services for the healthcare industry. In the spring of 2014, C3i was acquired by Telerx (a subsidiary of Merck & Co, Inc.), and Hoover was appointed by both CEOs to manage the integration of the two companies.
Hoover moved to New York City in 1995 where she still resides. She enjoys traveling the world to explore new places and experience different cultures.