Colleen Ritchie ('84)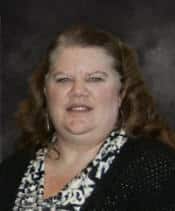 Colleen Ritchie, of Brentwood, Mo., is a senior project manager for Reinsurance Group of America at the company's headquarters in Chesterfield, Mo. Previously, she managed the ERP Line of Service for Daugherty Business Solutions, and she also spent time working for Anheuser Busch, KPMG and Mallinkrodt. In addition she had long term consulting assignments at Monsanto, Solae and Bunge-North America.

Ritchie graduated from Truman in 1984 with a bachelor of science degree in accounting. She established the Joseph Baldwin Academy Opportunities Scholarship at Truman in 2004.