Brian Nikulski ('95)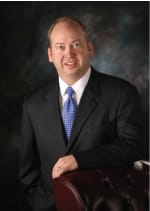 Brian Nikulski has been in the business of financial planning since 1996. He currently is the president and Chief Compliance Officer for Nikulski Financial, Inc; a fee-only Registered Investment Advisory (RIA) firm and full service financial planning company. Prior to establishing Nikulski Financial, he was a partner in one of the most successful group practices in the country at American Express Financial Advisors; currently Ameriprise Financial, Inc. He held several securities licenses prior to becoming an RIA.
Nikulski received his bachelor of science degree in finance and economics from Northeast Missouri State University (now Truman State University). He has also received numerous industry awards for outstanding financial planning advice and obtained top production levels within American Express Financial Advisors and within the financial services industry. He earned his CERTIFIED FINANCIAL PLANNER TM (CFP) designation in 2000 and has advanced training in portfolio construction and risk management.
Nikulski is on the Executive Committee of the IIlowa Council of the Boy Scouts of America assisting them in managing their Endowment Funds. He also manages money for other Non-Profit Endowment Funds within the Iowa and Illinois Quad Cities area.
Nikulski has been quoted in numerous national and regional publications including the Wall Street Journal and Barron's Magazine and was recognized by the Quad Cities Times Business Journal in 2004 as a member of the 40 Under 40.
Nikulski has consulted with several venture capital and start-up companies in raising capital and company structure, including OurStage, Inc., EPIC Research & Diagnostics, Inc., VIRxSYS, Inc., Chata Biosystems, Inc. and Protege Sports, Inc.