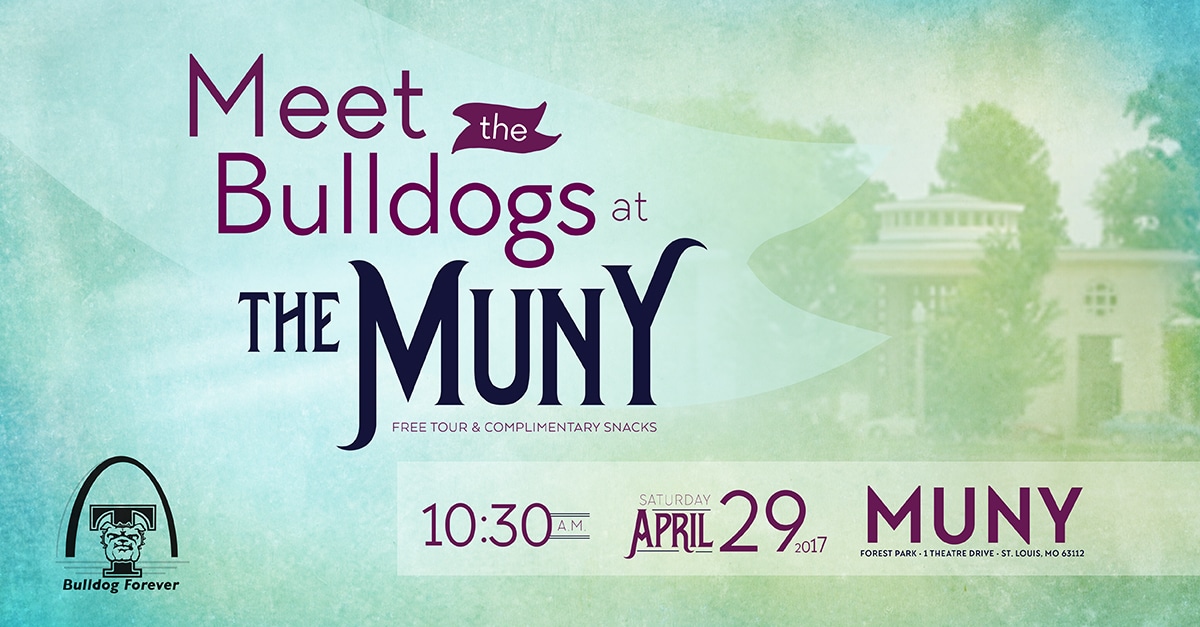 The St. Louis Alumni Chapter invites you to…
MEET THE BULLDOGS AT THE MUNY

Saturday, April 29, 2017 | 10:30 a.m. 
Join the St. Louis Alumni Chapter for a backstage tour of America's oldest and largest outdoor theatre – The MUNY!
The group will meet at 10:30 a.m. at the east entrance gate near Cafe One where a tour guide will then lead the group through the maze of mammoth stage sets. Attendees will have the opportunity to see where and how the sets are designed and built, along with learning the rich history of The Muny! The tour will culminate on The Muny's grand stage itself where you can imagine all of the stars who have stood on that stage, and faced the imposing 11,000-seat audience!
This is a FREE event for all Truman alumni, currently enrolled students, parents, and friends of the University. The St. Louis Alumni Chapter will provide complimentary snacks and refreshments in Forest Park following the tour. Space is limited to 60 participants, so RSVP now to ensure your space. All RSVPs must be collected by April 21, 2017.
Parking is available in front of The Muny on the circle drive or on the opposite side of Pagoda Circle Lake across from The Muny's main ticket office at the lower part of the theatre. Many of the streets around The Muny are also open for parking unless otherwise marked. If you need handicap accessible parking, please email the Office of Advancement to make accommodations.
Interested in attending? RSVP by Friday, April 21 to the Office of Advancement at (880) 452-6678.