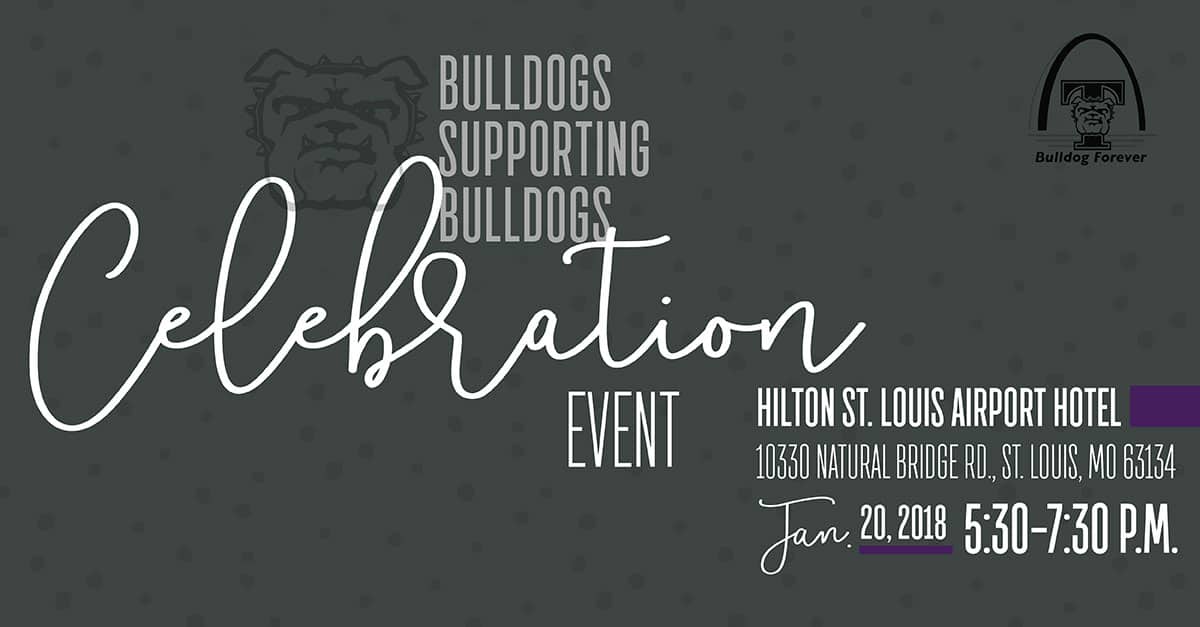 Bulldogs Supporting Bulldogs
A Sesquicentennial Celebration
Saturday, January 20, 2018 | 5:30 p.m. – 7:30 p.m.
Hilton Airport Hotel – Lambert Room
10330 Natural Bridge Road
St. Louis, MO 63134
Join the St. Louis Alumni Chapter for a special celebration! President Thomas will highlight the University's 150th birthday, and you will also have a chance to interact with University leaders, volunteers and alumni and friends about ways we can make Truman even stronger in the next 150 years.
Special Guests include:
Dr. Susan L. Thomas, University President
Dr. Janet Gooch, Executive Vice President for Academic Affairs and Provost
Dr. Debra Kerby, Dean of the School of Business
Dr. David Lusk, Associate Dean of Student Affairs & Director of the University Career Center
Complimentary appetizers and soda will be provided, and a cash bar will be available. Complimentary parking is included.
Interested in attending? Contact the Office of Advancement at (800) 452-6678 with your RSVP by January 18, 2018.