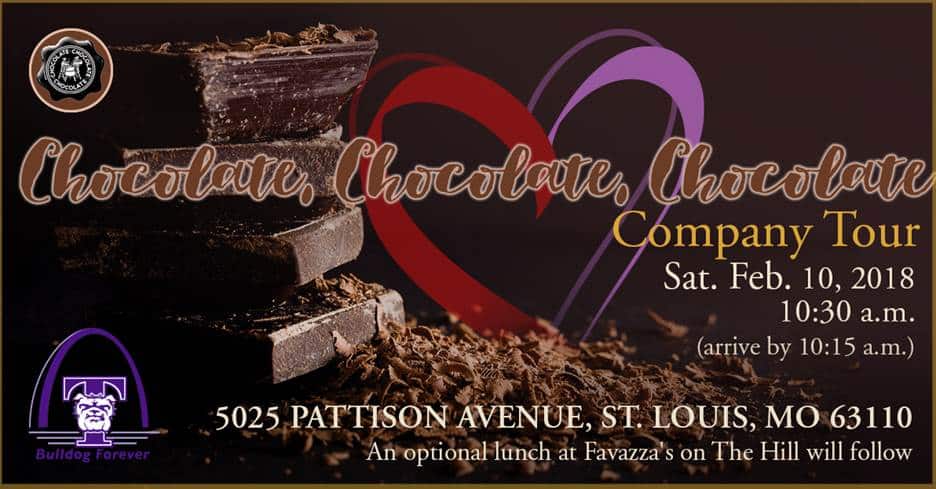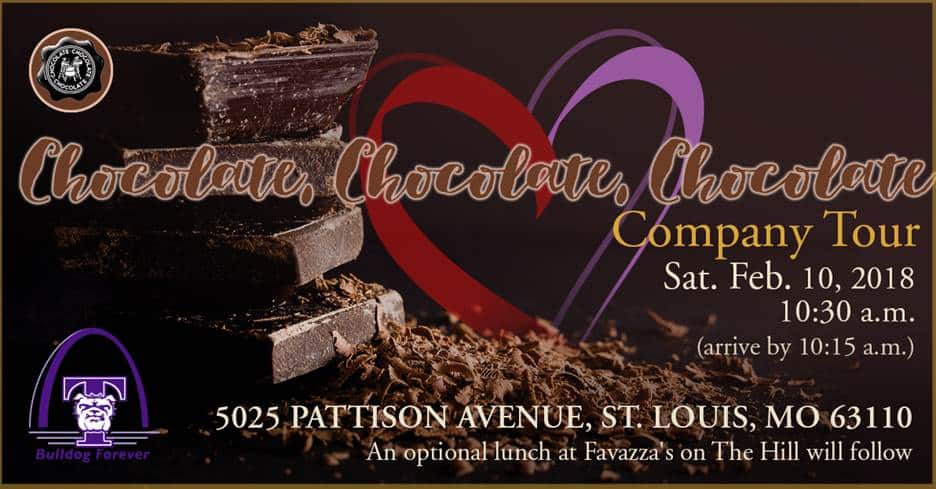 CHOCOLATE, CHOCOLATE, CHOCOLATE COMPANY TOUR
Saturday, February 10, 2018 | Tour Starts at 10:30 a.m.
Chocolate, Chocolate, Chocolate Company
5025 Pattison Avenue | St. Louis, MO 63110
If you love chocolate, you'll want to join the St. Louis Alumni Chapter for a tour of the Chocolate, Chocolate, Chocolate Company! The tour is on Saturday, February 10 at 10:30 a.m. Attendees should arrive by 10:15 a.m. The tour is FREE, but an RSVP is required as the tour is limited to 30 people.
The Abel Family opened their new chocolate factory in 2012, and they offer FREE tours. Although the factory doesn't produce chocolates on the weekend, attendees will walk down the factory floor for a 20-minute educational tour to see, smell and even taste handmade chocolates afterwards. If one taste is not enough, there is a gift shop full of delectable handmade chocolates for purchase. After the tour, attendees are welcome to extend their day with an optional lunch at Favazza's on The Hill.
Interested in attending? Contact the Office of Advancement at (800) 452-6678 with your RSVP by February 2, 2018.