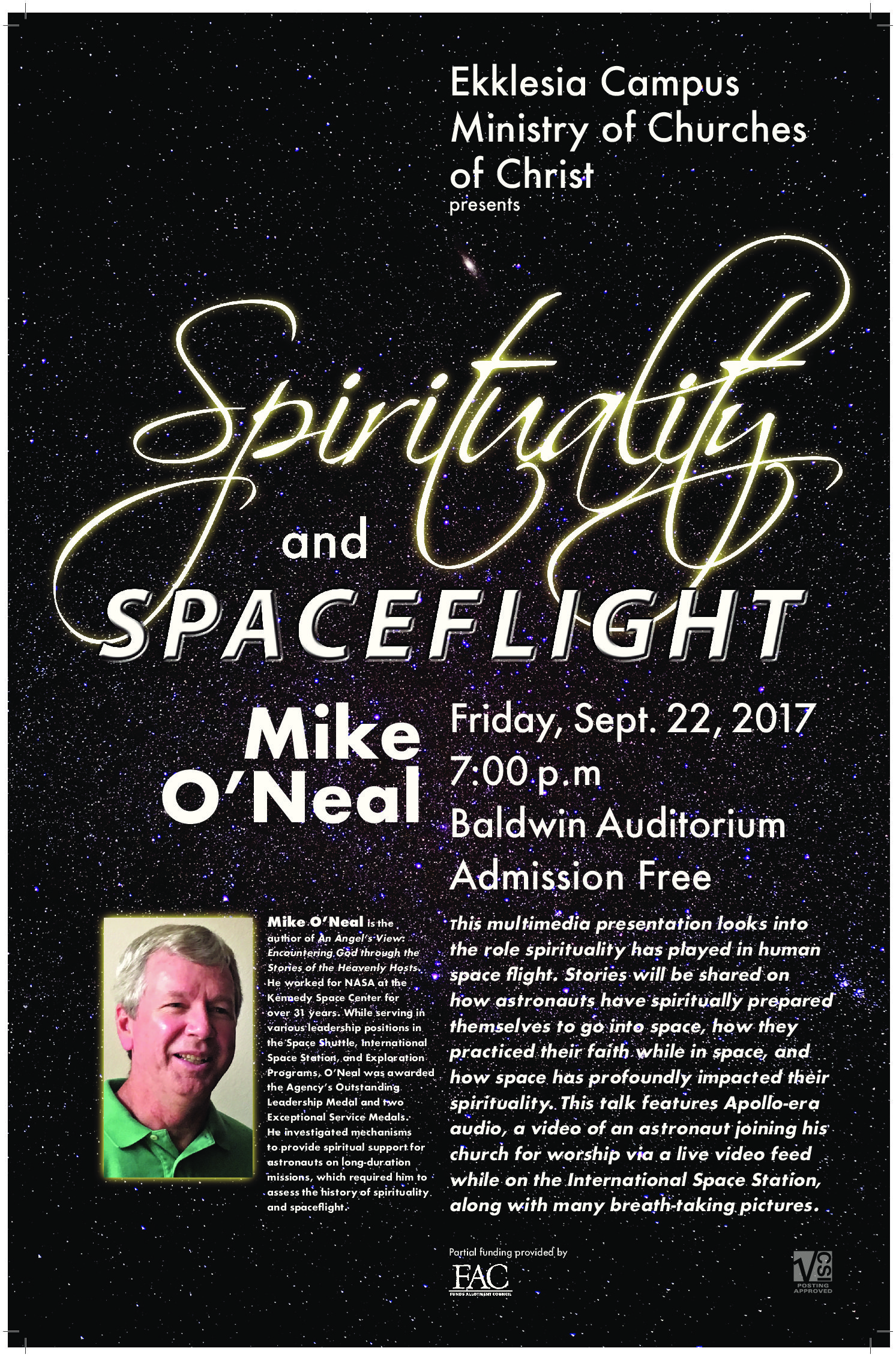 Many of our nation's astronauts are viewed as men and women of great intellect and courage, but many are also men and women of great faith. This multi-media presentation looks at the role spirituality has played in human space flight. Stories will be shared on how astronauts have spiritually prepared themselves to go into space, how they practiced their faith while in space, and how space has profoundly impacted their spirituality. This talk features Apollo-era audio, a video of an astronaut's worship on the International Space Station, along with many breath-taking pictures accompanied by encouraging and moving stories.
Sponsored by Ekklesia Campus Ministry and FAC
Mike O'Neal worked for NASA at the Kennedy Space Center for over 31 years, where He was awarded the Agency's Outstanding Leadership Medal and two Exceptional Service Medals. Prior to his retirement he completed a special assignment in which he investigated mechanisms to provide spiritual support for astronauts. Along with his engineering degrees, he has a Master of Arts in Christian Ministry from the Harding School of Theology. Mike is the author of three books published by 21st Century Christian, An Angel's View: Encountering God through the Stories of the Heavenly Hosts, Created for Good Deeds, and Holy God, Holy People. See www.angelquakeministries.com for more information.