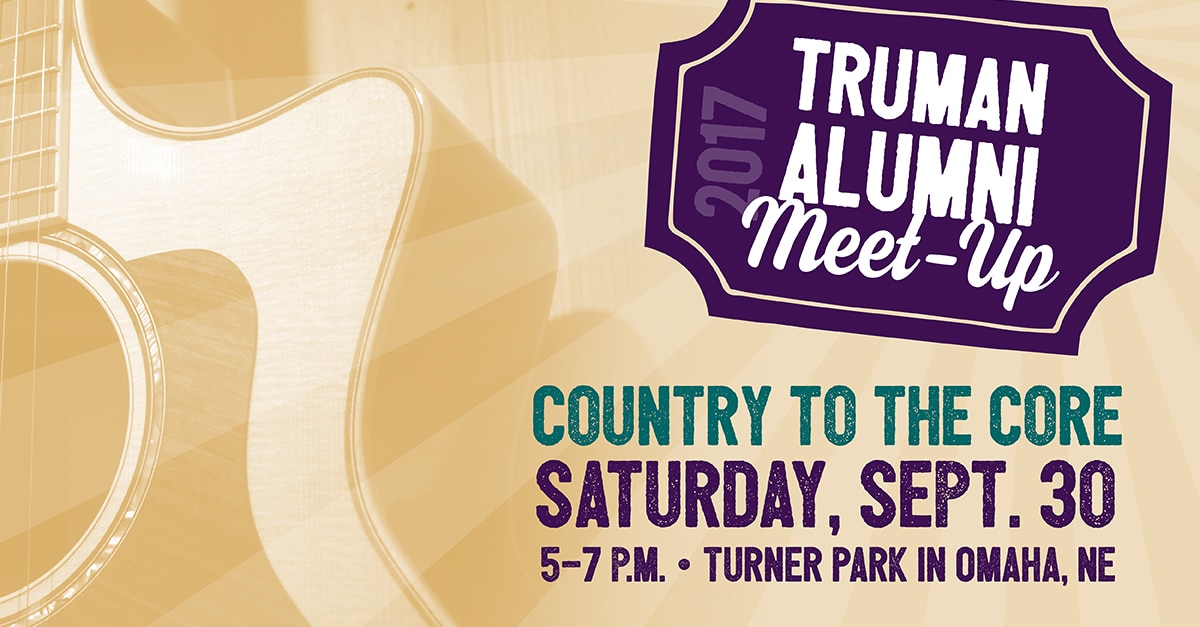 BULLDOG MEET-UP:
Country to the Core Festival
September 30, 2017 | 5 – 7 p.m.
Truman alumni, family, and friends of the University are invited to join fellow Omaha Bulldogs for a meet-up at The Country to the Core Festival on September 30! The festival is a FREE family-friendly event. A space with a purple sign will be reserved for the group in the grass on the south side of Turner Park. The group will meet up from 5-7 p.m., but attendees are welcome to come and go. Food is available for purchase at the event. Come out and enjoy the rest of summer!
To get more involved and stay connected with the Omaha Alumni Club, please follow the Omaha Alumni Club Facebook page.
Interested in attending? Contact Amanda Lustgraaf or the Office of Advancement at 880-452-6678 with any questions and to RSVP. RSVP by September 28, 2017.