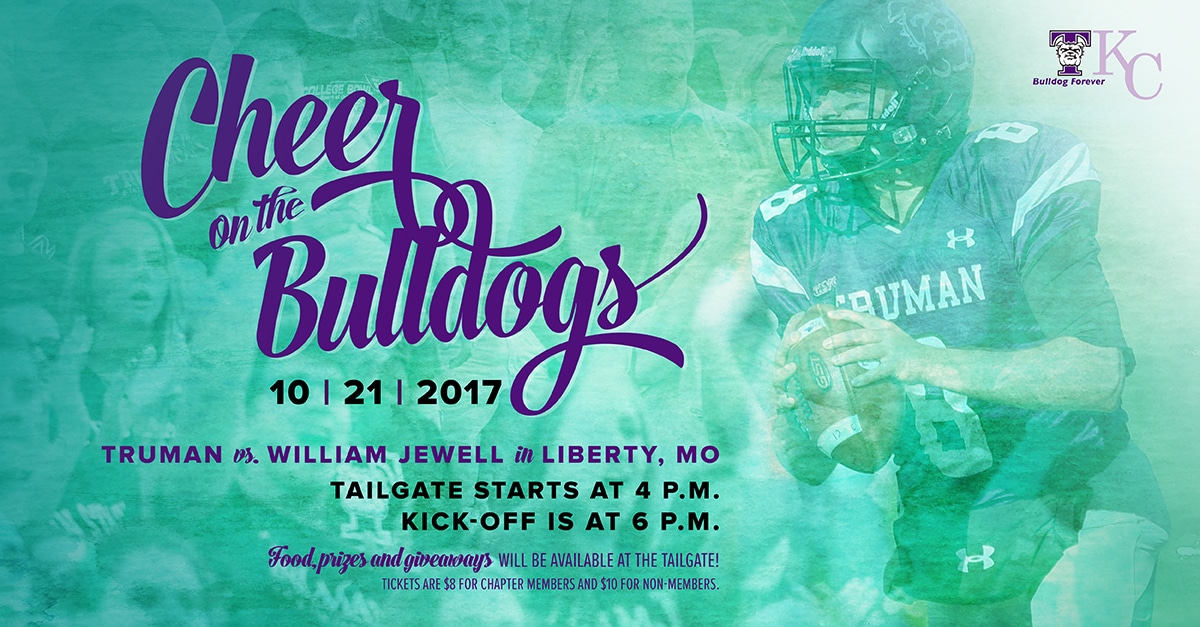 TRUMAN VS. WILLIAM JEWELL
Football Game & Tailgate
Saturday, October 21, 2017
Pre-game tailgate at 4 p.m. | Game starts at 6 p.m.
Join the Kansas City Alumni Chapter as we cheer on the Bulldogs! Truman will go head to head with William Jewell on Saturday, October 21, and we'll be there! Tailgate food, prizes, and giveaways will be provided by the Kansas City Chapter. Attendees are welcome to bring chairs, games, and any additional supplies. Kickoff is at 6 p.m.
Tickets for the game are available through the online alumni store. Tickets are $8 for Chapter members and $10 for Non-Chapter Members and must be puchased by October 20, 2017.
Questions? Please contact the Office of Advancement at 800-452-6678 with any questions.