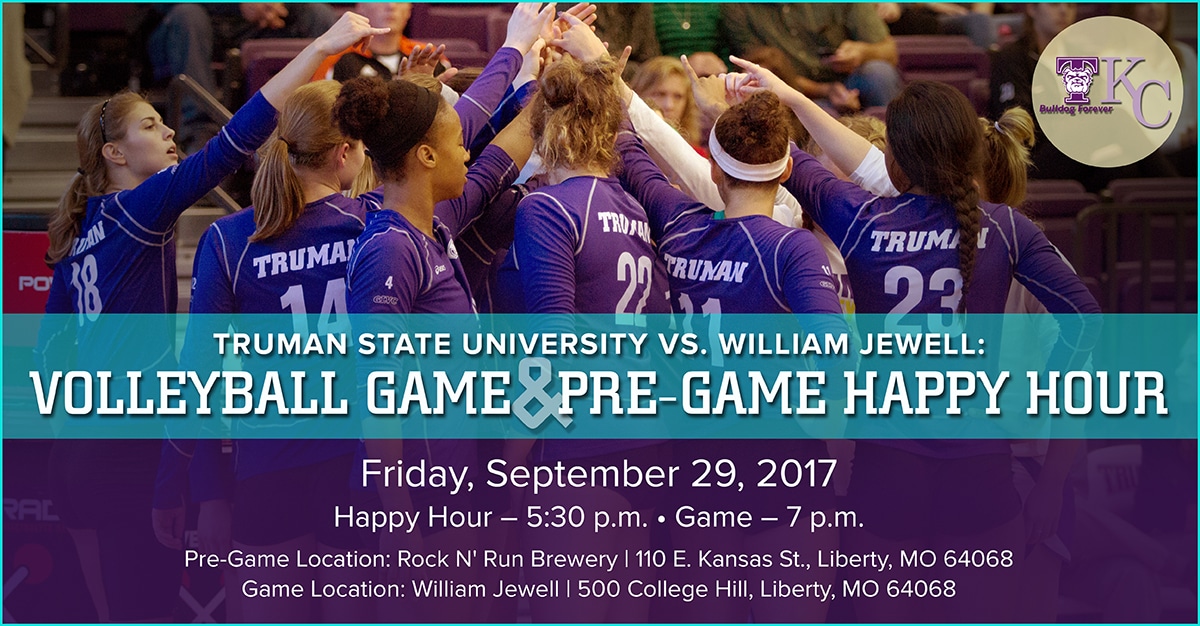 TRUMAN VS. WILLIAM JEWELL
Volleyball Game & Pre-game Happy Hour
Friday, September 29, 2017
Pre-game happy hour at 5:30 p.m. | Game starts at 7 p.m.
The Kansas City Alumni Chapter is hosting a happy hour for Bulldogs and the families of Bulldog volleyball players on Friday, September 29. Admission is FREE and the Chapter will be providing appetizers prior to the Truman volleyball game that starts at 7 p.m., right down the street at William Jewell. Come on out and visit your fellow Bulldogs before cheering on the team at the free volleyball game!
Questions? Please contact Brad Dowd or the Office of Advancement at 800-452-6678. RSVP by Thursday, September 28.