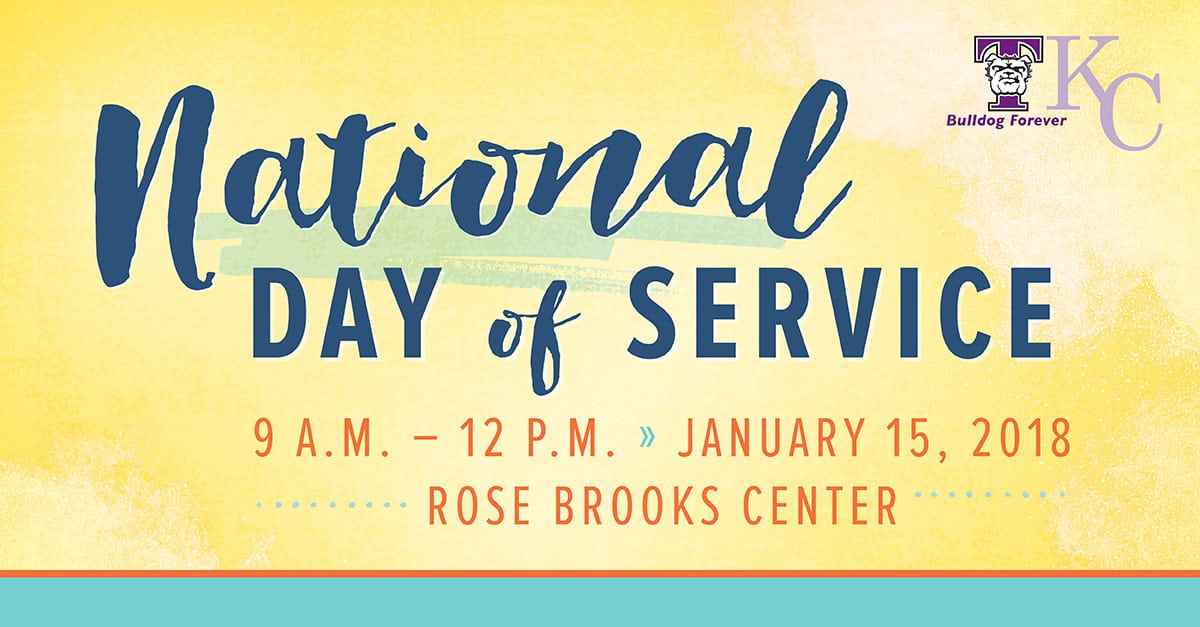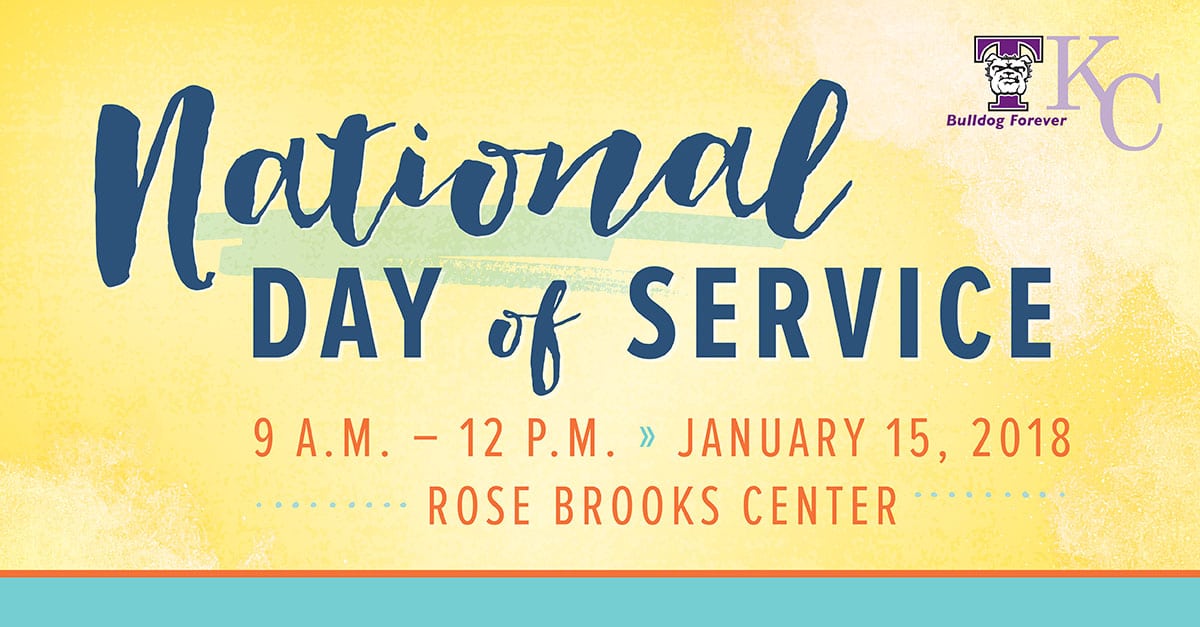 NATIONAL DAY OF SERVICE:
Serve at Rose Brooks Center
Monday, January 15, 2018 | 9 a.m. – 12 p.m.
Location of the event will be distributed after RSVP is received.
Join the Kansas City Alumni Chapter for Martin Luther King Jr. Day and the National Day of Service by volunteering at Rose Brooks Domestic Violence Shelter. Attendees will help sort, organize, and put away clothing and toiletry items donated to Rose Brooks and Rosie's Closet. Attendees will not directly interact with any of the residents of Rose Brooks. All volunteers must be at least 16 years old. For more information about Rose Brooks, please visit the website.
Questions? Please contact JoEllen Engelbart or the Office of Advancement at 800-452-6678. RSVP by Friday, January 11, 2018.