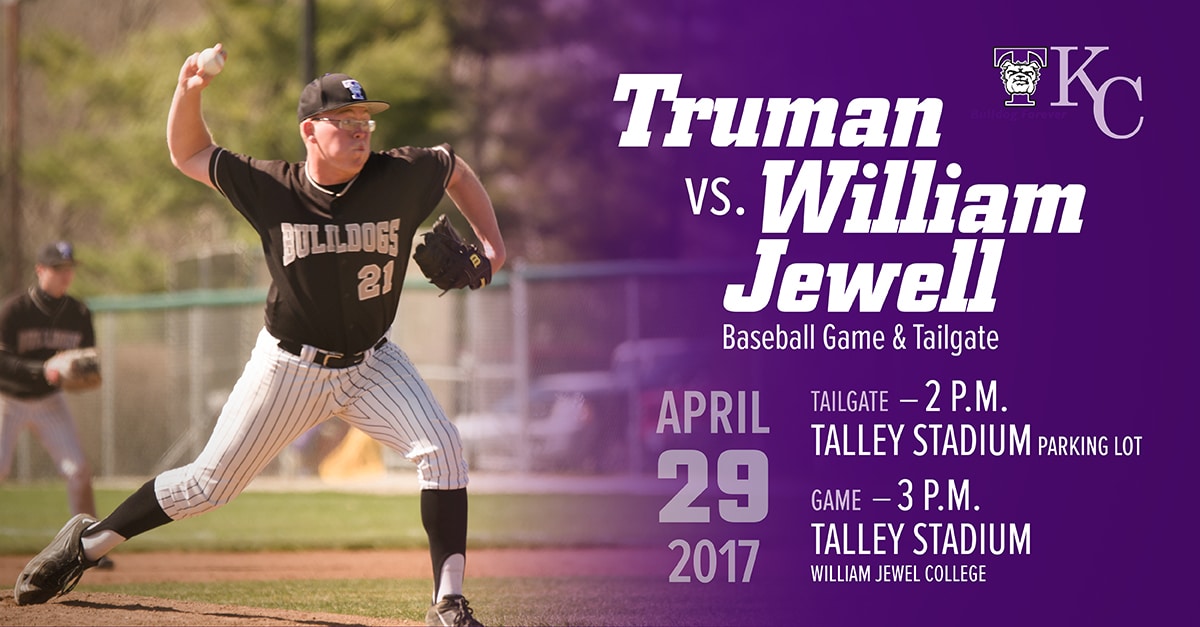 EVENT CANCELED AS OF 4/26/17
TRUMAN BULLDOGS VS. WILLIAM JEWELL CARDINALS:
Baseball Game + Tailgate
Saturday, April 29, 2017 | 2 – 6 p.m.
Who is ready for some sunshine and baseball? Join the Kansas City Alumni Chapter for a Bulldogs vs. Cardinals showdown on April 29 at Talley Stadium. The baseball game is free and the Chapter will provide FREE food for attendees as well!
There will be a tailgate in the parking lot of Talley Stadium prior to the game at 2 p.m. Bring your own refreshments. The game starts at 3 p.m.and we will cheer on our favorite Bulldogs to victory!
Questions? Please contact Brad Dowd or the Office of Advancement at 800-452-6678. RSVP by Thursday, April 27 2017.