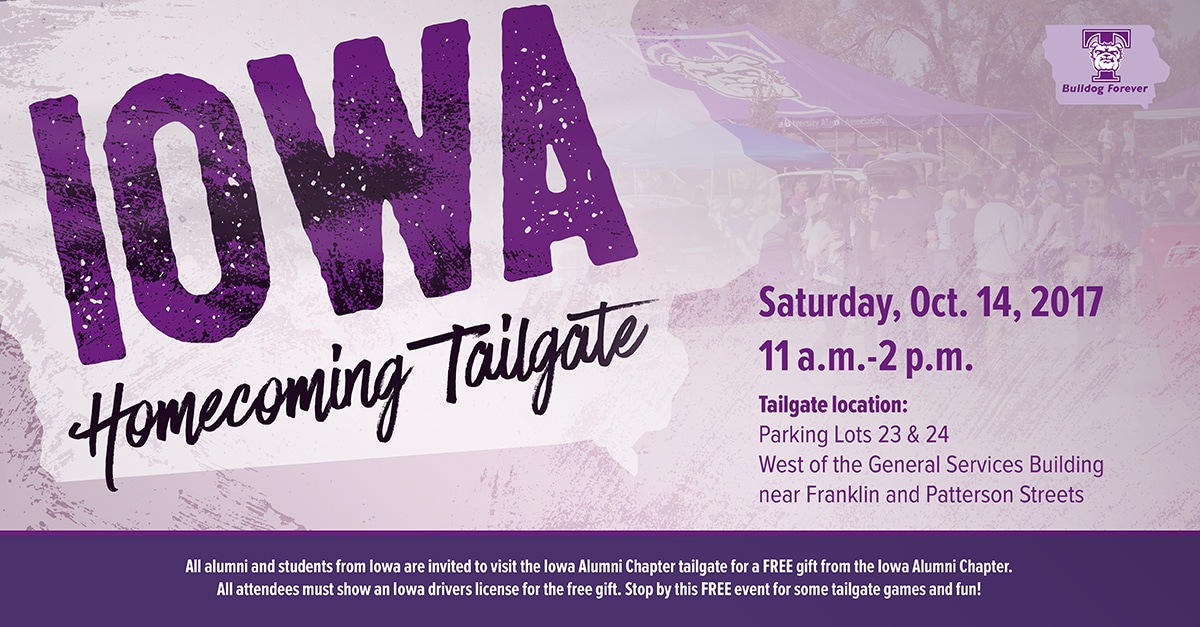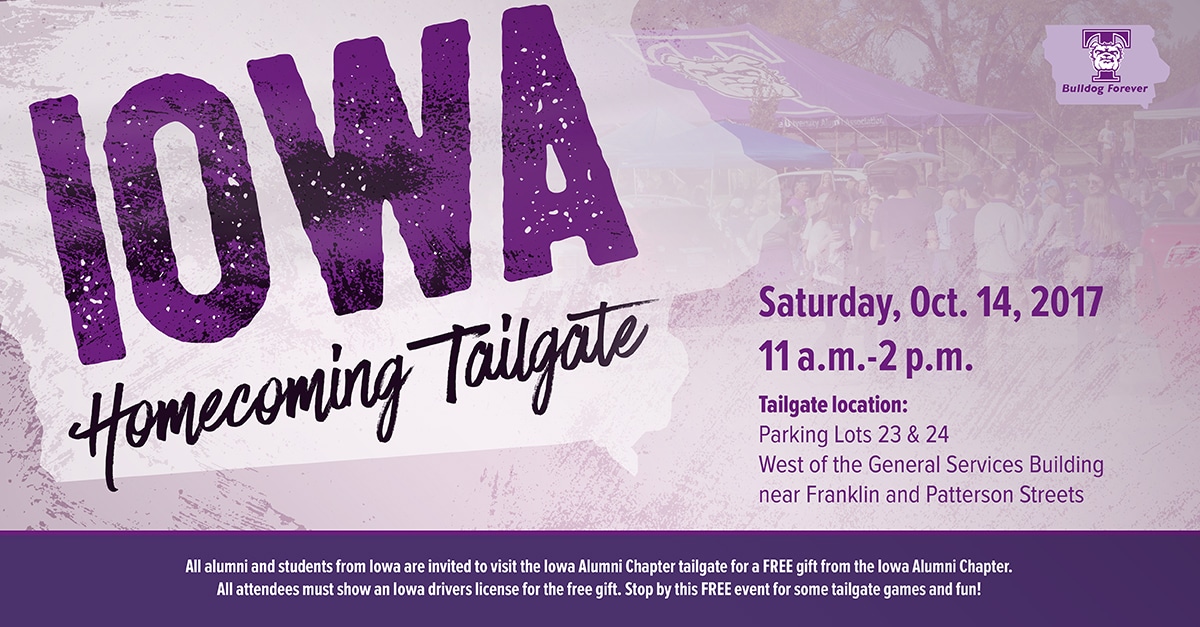 IOWA TAILGATE AT TRUMAN HOMECOMING

Saturday, October 14, 2017 | 11 a.m. – 2 p.m.

All alumni, families, and students from Iowa are invited to visit the Iowa Alumni Chapter tailgate tent for a FREE gift. When you stop by the tailgate, look for the Iowa Chapter banner and tent. All attendees must show an Iowa drivers license for the exclusive free gift. Stop by for some tailgate games and fun!

Interested in attending? RSVP to Cindy Spiker or the Office of Advancement if you plan on stopping by!