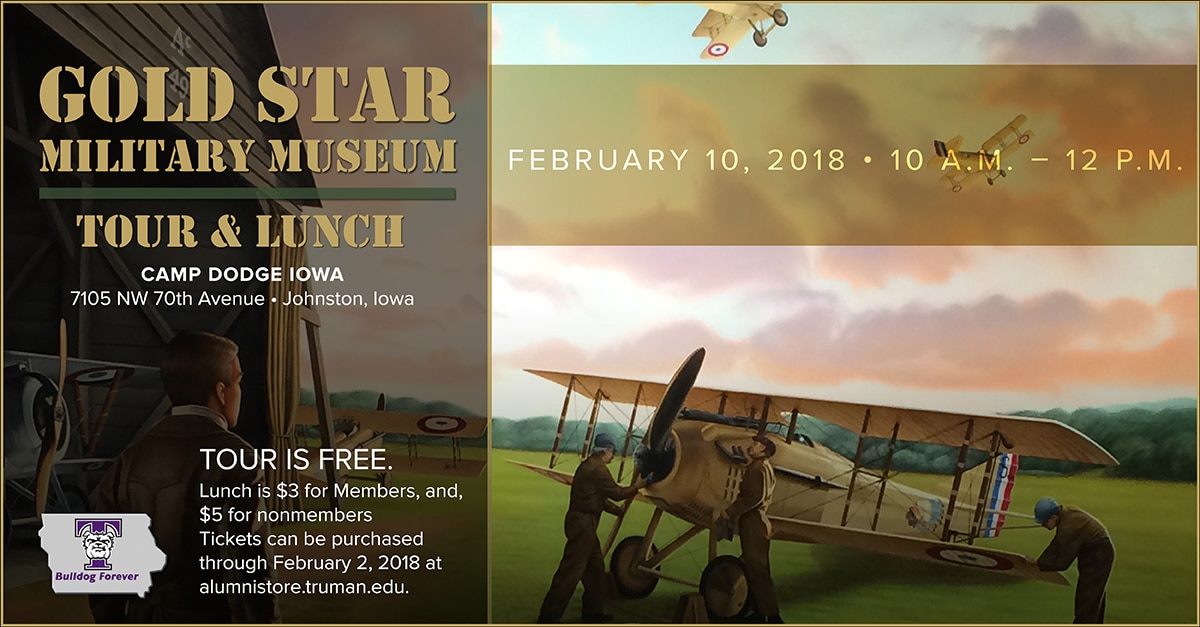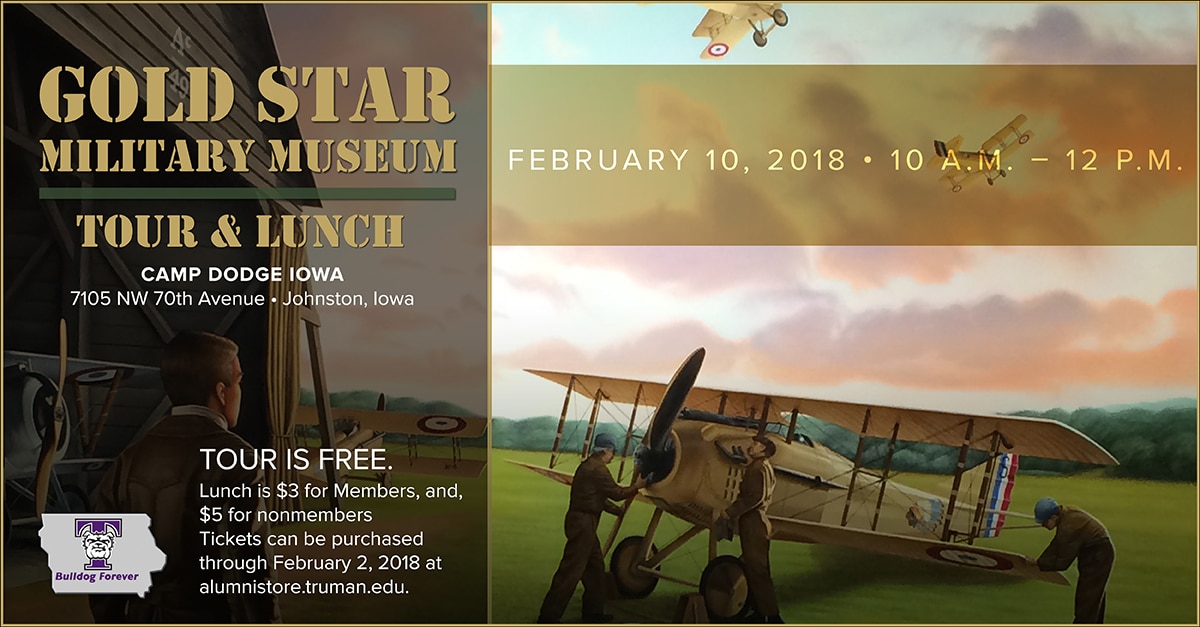 TOUR OF GOLD STAR MILITARY MUSEUM
Saturday, February 10, 2018
Camp Dodge Iowa Gold Star Military Museum
7105 NW 70th Avenue | Johnston, Iowa
Join the Iowa Alumni Chapter for a tour of the Gold Star Military Museum at Camp Dodge!
Attendees will meet inside the museum for a tour beginning at 10 a.m. The tour will include collections of artifact displays which tell the story of Iowa veterans from Iowa's statehood, the Mexican War of 1846 to present day, and also a reference library on military subjects and Iowa veterans. The mission of the GSMM, as the premiere veterans museum for the state of Iowa, is to honor and depict the military experience of Iowa citizens in all wars, homeland defense and Iowa service. Camp Dodge is an active military base so all visitors must have a state picture ID.
After the tour, attendees are invited to join the group for a pizza lunch! The tour is free and the lunch will cost $3 for members and $5 for nonmembers. Tickets can be purchased through the online alumni store through February 2, 2018.
Contact the Office of Advancement with any questions or to RSVP.