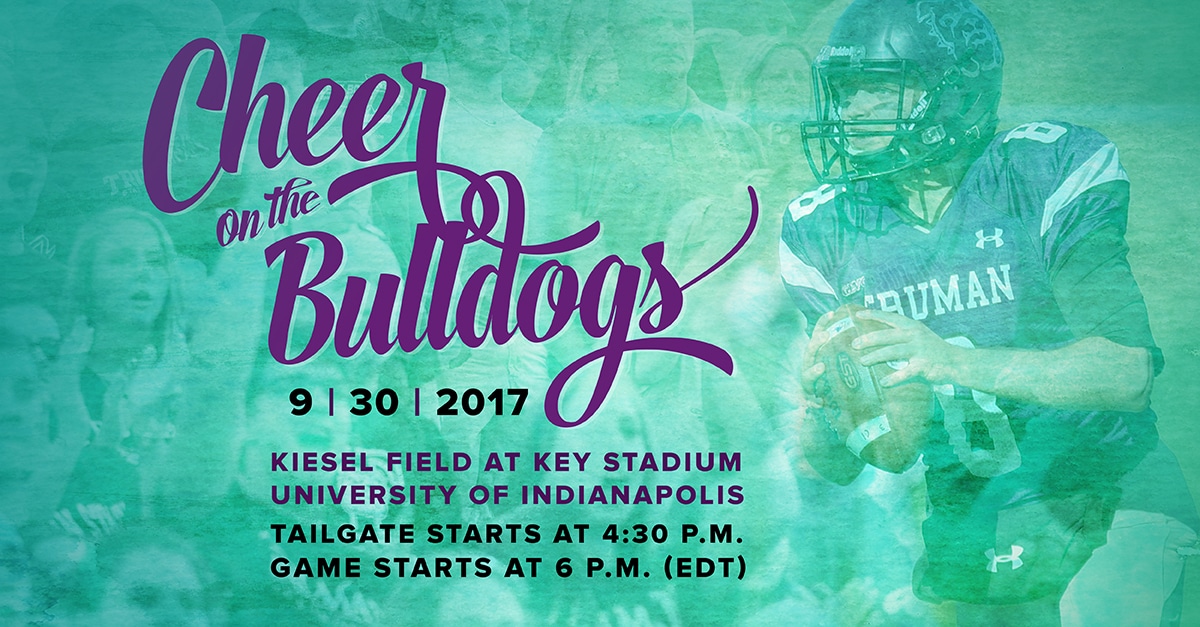 TRUMAN VS. UINDY
Tailgate + Football Game
Saturday, September 30, 2017
Tailgate at 4:30 | Game at 6 p.m.
Kiesel Field at Key Stadium
3850 S. State Ave. | Indianapolis, IN 46227
Join Truman alumni, family, and friends in Indianapolis as they cheer on the Bulldogs at the Truman State University vs. UIndy football game! The tailgate will start at 4:30 p.m. and will have Truman door prizes and giveaways. Attendees are responsible for their own chair and beverages!
Interested in attending? Please RSVP to Zach Lepperd ('16) at 513-255-1089 or the Office of Advancement or 800-452-6678.