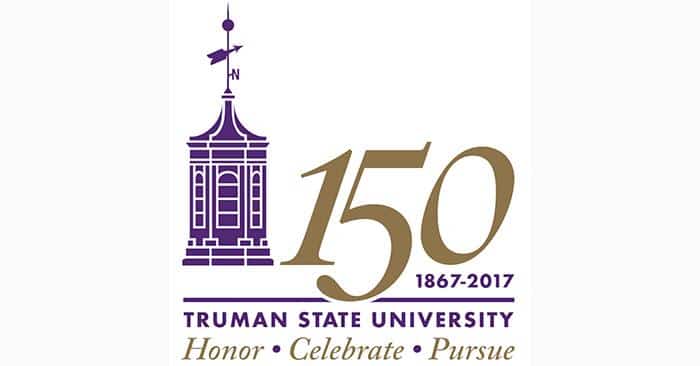 The Community Thank You Event will take place on Friday, September 8, 2017, from 5:30-8 p.m. Location TBD.
There will be food, entertainment and fun for the whole Kirksville community! Come join A.T. Still University (celebrating 125 years), the City of Kirksville (celebrating 175 years) and Truman (celebrating 150 years) as we say thank you to the wonderful citizens of Kirksville for their generations of support.
For more information about Truman State University's Sesquicentennial, visit http://150.truman.edu.