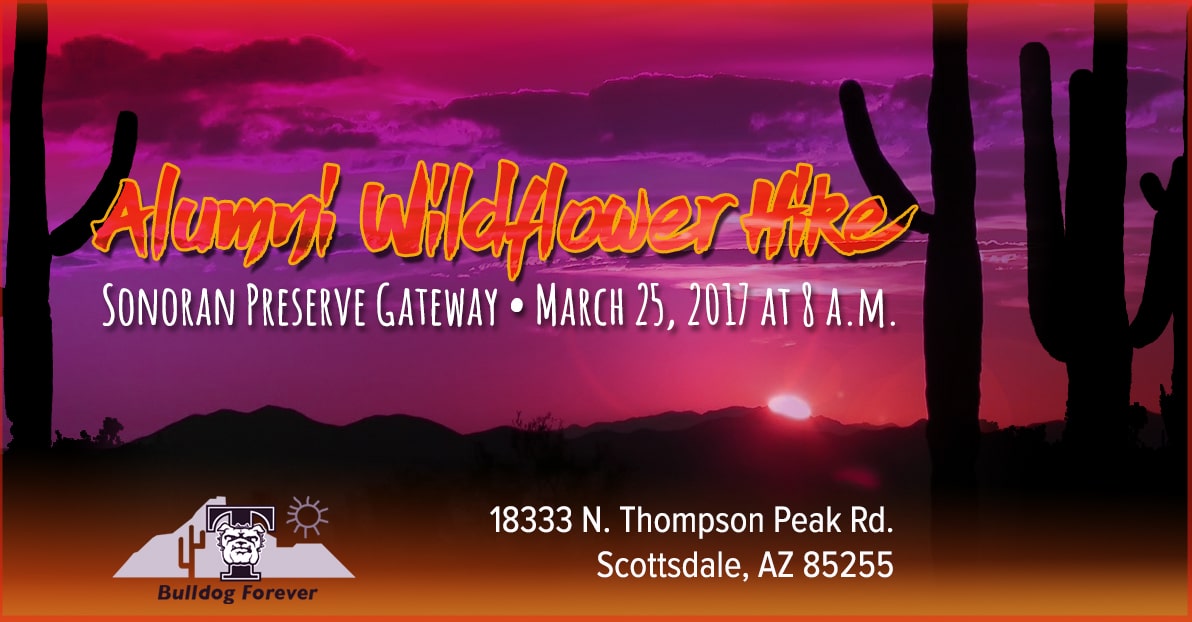 ALUMNI WILDFLOWER HIKE:
Sonoran Preserve Gateway
Saturday, March 25, 2017 | 8 a.m.
Join fellow Bulldogs in the beautiful Sonoran Preserve at the Gateway Trailhead. The group has plenty of options for trails – from paved nature walks to the more difficult Windgate Pass – with accommodations based on your hiking ability. A few of the Wildflower hike options can be found online. This beautiful trailhead has all of amenities for your convenience. If you do not want to hike but still want to enjoy the company of Bulldogs, please join the group for breakfast at Over Easy at 9:45 a.m.
RSVP to Tina Strickler at (602) 722-0612 or the Office of Advancement at (800) 452-6678.