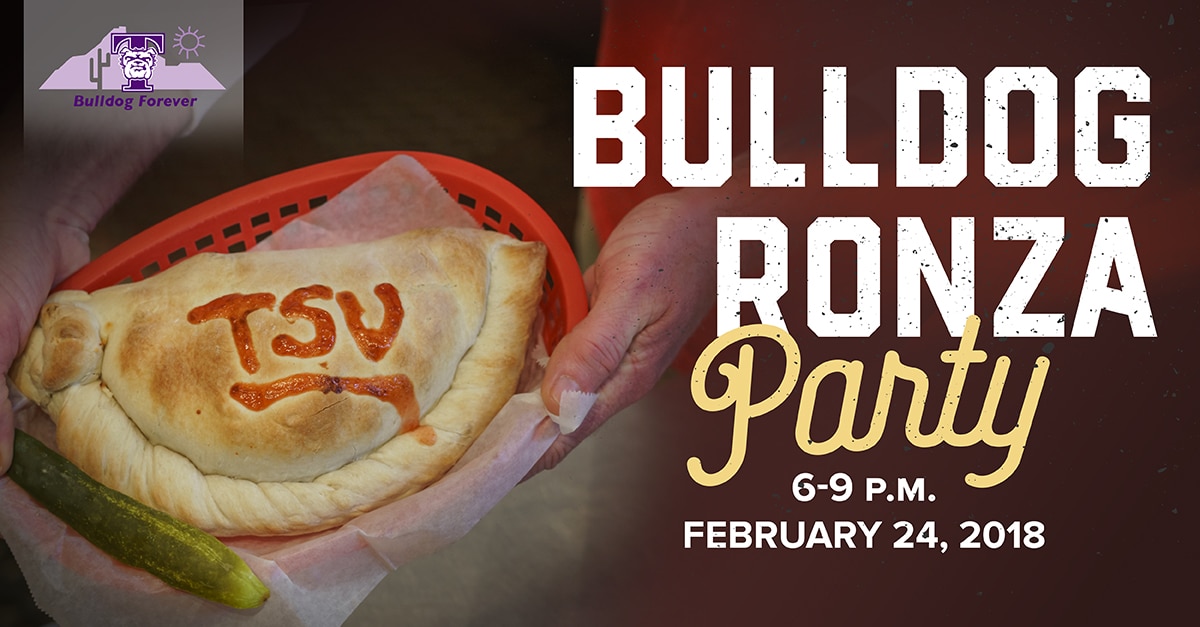 2018 RONZA PARTY
Saturday, February 24, 2018 | 6 – 9 p.m.
Mike and Laura Whitney's Home
8335 North 82nd Place | Scottsdale, AZ 85258
Truman alumni, family and friends are all invited to join the Arizona Alumni Chapter for an evening of camaraderie and nostalgia over our beloved Palonzas, or as they're better known, RONZAS! The event will be held at the home of Mike and Laura Whitney. This event is FREE for Chapter members – All Bulldogs and friends of Truman are welcome!
RSVP to Mike Whitney at (602) 549-9347 or the Office of Advancement at (800) 452-6678.