Traveling is one of the best way you can expand your horizons, and Truman State University offers travel programs that are open to all lifelong learners.
TruAdventure
This travel opportunity is designed for the more adventurous who like to travel off the beaten path.
Truman Alumni and Friends Travel Program
All alumni and friends are invited to participate in an annual group travel opportunity organized by the  Truman Alumni Association.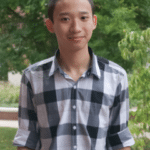 The atmosphere at Truman is warm. People here are friendly and are willing to help you whenever you need it. Also, there are plenty of organizations available to help international students to make new friends, understand new cultures, and enjoy life in America.