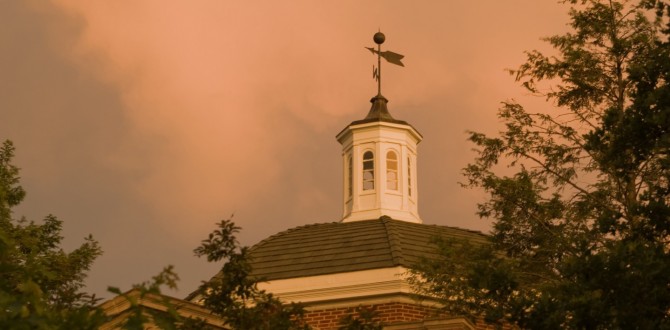 Community Members
A Community of Learners
Truman promotes learning that extends beyond the traditional borders of the University and serves all walks of life as well as activities that bring visitors of all ages to campus. There are a number of ways for you to get involved ranging from events on campus; to travel opportunities; to campus programs for pre-college students, adult learners seeking professional development, and retirees seeking personal enrichment.
Events & Activities on Campus
University Calendar
Use our University Calendar to see what's happening on campus — attend art, music and theatre productions presented by Truman's talented students and faculty; listen to guest speakers; find out where the latest alumni events are taking place; and much more.
Kohlenberg Lyceum Series
This long-running series brings cultural presentations from all corners of the world to perform on campus including plays, dance troupes, guest speakers, musicians, and more.
Truman Sports
Check out the schedule for your favorite Bulldog team.
The Big Event
Each spring, hundreds of students show their appreciation for the community and spend a day volunteering for projects that range from raking leaves, to washing windows, to painting, and more. All residents of Kirksville are invited to request a job.
Homecoming
Everyone is invited to Homecoming events that range from the Parade, to  the Tailgate, to Bulldog sporting events.
Popular Venues for Campus Events

Baldwin Auditorium, Baldwin Hall (Main Level)
Baldwin Little Theater, Baldwin Hall 176
Black Box Theater, Ophelia Parrish Building 2302
James G. Severns Theater, Ophelia Parrish Building 1301
Performance Hall, Ophelia Parrish Building 1393
University Art Gallery, Ophelia Parrish Building 1114
Venues and Services for Conferences, Weddings, & Special Events

Conference and Events Services
Truman offers a variety of facilities and services to help you organize and host a great event on campus. The Conferences and Events team provide comprehensive planning and support for events ranging from academic conferences, youth summer camps, and special events such as weddings.
Student Union Building Reservations
The Student Union Building (SUB) has a wide variety of spaces that can be reserved for all types of community events, whether for meetings, conferences, and more. You can explore the spaces we have available and reserve a space that meets your needs.
Travel Programs
TruAdventure
Like to travel off the beaten path? Check out this travel program designed for the more adventurous traveler. TruAdventure is open to all adult life-long learners.
Truman Alumni & Friends Travel Program
All alumni and friends are invited to participate in this annual group travel opportunity organized by the Truman Alumni Association.
K-12 Programs
Summer Programs for Pre-College Students
Joseph Baldwin Academy for Eminent Young Scholars
This program offers highly talented students in grades 7-9 a head start on their future university careers. Students spend three weeks on campus experiencing what it's like to be a college student: they move into a residence hall, attend classes, work with Truman's faculty, and make new friends.
Summer Talent Academy for Professions in Health (S.T.A.P.H.)
This program is for highly-talented rising high school juniors and seniors interested in science and health who want to get a head start on college life and future careers in medicine and allied health professions. Students spend a week on campus and work closely with highly regarded faculty and health professionals from Truman and A.T.  Still University of Health Sciences.
The Zombie Scholars Academy
This week-long educational summer camp teaches high school students about disaster preparedness, orienteering, first aid, neurobiology, and literature.
Athletic Camps
Summer day and residential camps in a variety of sports are available each summer. Special clinics are held for certain sports at various times of the year.

Classes
Online Courses
Many of Truman's best courses are also available online – particularly during our summer and interim sessions.  We also have select undergraduate and graduate offerings presented online at many points during the regular academic year.
Non-Degree Seeking Students
If you do not wish to complete an entire degree program, you can apply for admission with a non-degree seeking status so that you can take a course or two per semester.
TruLifesaver/Basic Life Support Training
These Basic Life Support courses are designed to help people recognize and respond to several life-threatening emergencies, provide CPR, use an AED, and relieve choking in a safe, timely, and effective manner.
Professional Development
Exhibits and Museums
Public university in the Midwest for 19 years running (U.S. News & World Report)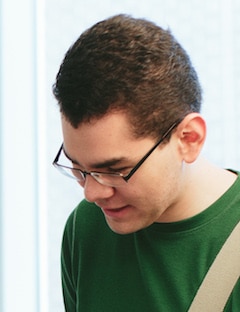 "I love the easiness to get to know your professors and the resources that are available for students. It is easy to see the faculty's dedication toward the students' success, and I especially like that we are constantly challenged to be better."
– Roberto R., Psychology & Biology Double Major