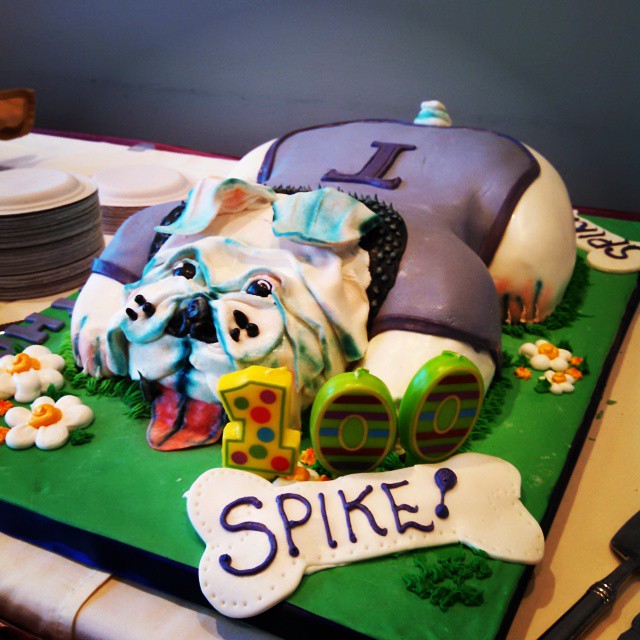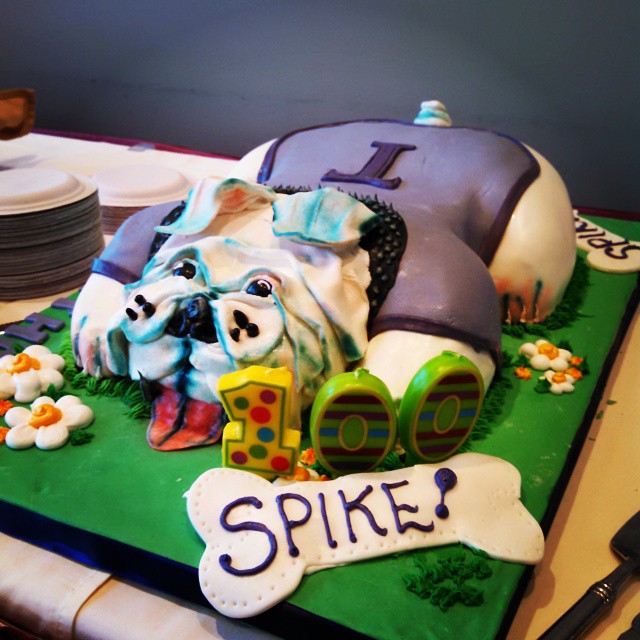 The Truman State University community joined Spike and over 20 Truman organizations in the Student Union Building on April 2, 2015, to celebrate the 100th birthday of the University's mascot, the Bulldog. The party featured a special anniversary cake, cookies, a photo booth and special entertainment.
Bulldogs, both canine and Spike forms, have appeared in University parades, rallies and on the sidelines to help cheer the athletic teams on to victory, for a century this spring. To celebrate the Bulldogs' centennial, the Student Activities Board collaborated with several Truman organizations to plan a week of events leading up to Truman's National Spirit Day, April 3.
Although the term bulldogs was first used by Coach O.C. Bell, to describe the football teams tenacity in 1909, it was not until 1915 that Bulldogs became the official name.  In 1915, after several losing seasons—and no wins at all in 1914—a committee was formed to see what could be done about reviving school spirit. While the student body was very supportive of the 1914 team, the committee knew they were somewhat discouraged, so they decided that some type of emblem to inspire enthusiasm was needed.
They suggested that the bulldog be adopted as the team mascot because of his tenacity and ability to hold on and fight desperately until the end. Football coach H.L. "Curly" McWilliams had referred to his 1914 team as bulldogs because they did not quit.
It was the baseball team who played under the Bulldog name for the first time in the spring of 1915 and the football team began using it a year later. More information about the mascot name can be found at library.truman.edu/archives/mascot.asp.
#TrumanSpirit
#Spike100