Accounts Payable is responsible for the auditing and processing of invoices and payments for Truman State University.
AP ANNOUNCEMENT:
***Current mileage reimbursement per mile to 50 cents per mile.***
Sign up for AP Direct Deposit to receive your reimbursement payments as simple as you receive your monthly payroll.
1.  Login to "TruView"
2.  Click on the "Employee" tab
3.  Under "Compensation and Benefits" channel, click on "Direct Deposit for AP Reimbursement"
Mailing Address:
Truman State University, Accounts Payable
106 McClain Hall, 100 E. Normal
Kirksville, MO 63501-4221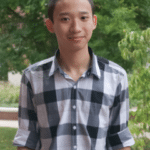 The atmosphere at Truman is warm. People here are friendly and are willing to help you whenever you need it. Also, there are plenty of organizations available to help international students to make new friends, understand new cultures, and enjoy life in America.