Find Your Friends
value in the nation among public colleges & universities (Consumers Digest 2015)
Alumni Locator Service
Want to get in touch with a former classmate, roommate, or professor? For privacy reasons, we cannot give out personal information, but we can forward a message from you so they know you would like to get in touch and can contact you.
How It Works
Simply fill out our online Alumni Locator Form. If we can identify the person you are seeking and have a current address, you will receive a confirmation from the University when your message has been forwarded.
NOTE: We may not have information for some individuals who attended but did not graduate from Truman State University.
Information to include in your request
Info on the person you wish to contact:
Full name of alumnus/na (including maiden name if applicable)
Their degree or area of study (if available)
Their grad year (if available)
Their last known city and state (if available)
Your contact information:
Your full name (required)
Your phone number (required)
Your mailing address (required)
Your e-mail address (optional)

How to send your request
You can send us your request by completing our Alumni Locator Form.
For more information contact:
Office of Advancement
Truman State University
McClain Hall 205
100 E. Normal Ave.
Kirksville, Missouri 63501-4221
Telephone: (800) 452-6678 or (660) 785-4133
Fax: (660) 785-7519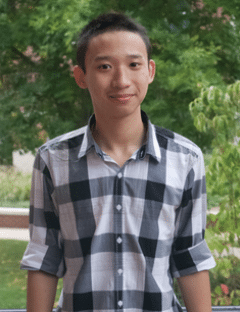 "The atmosphere at Truman is warm. People here are friendly and are willing to help you whenever you need it. Also, there are plenty of organizations available to help international students to make new friends, understand new cultures, and enjoy life in America."
– Anh Duc M., Mathematics & Economics, Vietnam