Alumni & Friends Travel Program
Truman Alumni & Friends Travel Program
The Truman Alumni Association is proud to offer group travel programs that allow alumni, friends and other members of the Truman family to explore the world together. All alumni, families, friends of the University and other members of the Truman community are invited to participate in our Truman Alumni & Friends Travel Program.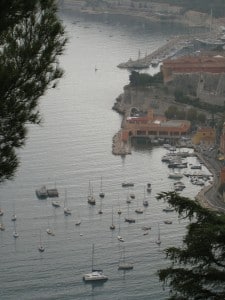 Upcoming Trips:

Paris & Southern France
Aug. 28-Sept. 6, 2015
See the highlights of France in one week! Cost is $2,749 per person based on double occupancy. Airfare quotes are also available.

Dominican Republic
Feb. 2016
Enjoy an all-inclusive resort that features multiple restaurants and daily activities. Food and beverages, many activities, transfers and luggage are included. This trip is booked at a group rate and features a charter direct flight from St. Louis. Airfare quotes from other cities are also available. More details are coming soon. Seats are limited and space must be reserved before October 2015; seats will be sold on a first-come, first served basis.
For More Information
To request information on Truman's Alumni & Friends Travel Program, contact Denise Smith, director of alumni relations at Truman State University, 660-785-4174, dlsmith@truman.edu.
We also welcome suggestions for future travel destinations; email dlsmith@truman.edu.
---
More Truman Travel Opportunities

TruAdventure Excursions
TruAdventure offers short summer excursions for adult travelers interested in a vacation that's just a little off the beaten path. Each excursion combines a great wilderness experience with wonderful learning and social opportunities.