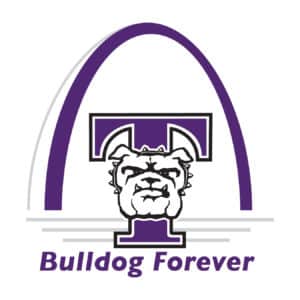 Just a few hours away from Kirksville is the largest population of Truman alumni! The St. Louis Alumni Chapter offers a variety of events that emphasize fun, local culture, and of course, supporting Truman!
You'll be surprised to find how many connections Truman has with the city. The St. Louis Alumni Chapter frequents both Bulldog and professional athletic events. Participating in Bulldog community in St. Louis will definitely help you feel more at home!
2018 Chapter Events:
January 20: St. Louis Panel at Hilton
January 25: Truman vs. Maryville Basketball Games
February 10: Chocolate, Chocolate, Chocolate Tour & Lunch
March 24: TruCare Service Event at Habitat for Humanity
April 21: St. Louis Science Center Event
May 20: Bike Tour
June 18: Social Event
July 29: New Student Send-Off Event
August 18: MUNY Memories Exhibit Event at Missouri History Museum
September 18: St. Louis Tour
November 18: Theatre Experience
Chapter Leadership:
Lisa Buckley ('10), President
Jason Turk ('02), Past President & Alumni Board Representative
Isaac Robinson III ('12), Vice President
Christopher McKinney ('06), Treasurer
Phillip Campbell ('06), Secretary
Carol Keller-Michaelis ('78), Alumni Board Representative & Executive Board 
Suzanne Barnes ('08), Executive Board
Sharon (Hogan) Husmann ('83), Executive Board 
Sharon Munden ('91), Executive Board 
For more information, please contact Lisa Buckley ('10) or the Office of Advancement at 800.452.6678.
The Chapter is looking for more volunteers! Please contact Truman's Office of Advancement at 800-452-6678 for more information or complete the online Volunteer Application.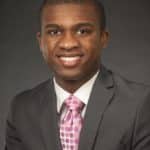 The best part of being part of an alumni chapter is the ability to take Truman with you. You're consistently meeting new people from all walks of life and careers, allowing you to continuously build your network.
August 14, 2017
Truman has been designated as one of only 20 public colleges profiled as a best buy in "Fiske Guide to Colleges 2018."  To receive a "Best Buy" designation, schools had to have high academic rankings, an inexpensive or moderate price, and a high quality of student life on campus. This year's edition marks the 34th […]
August 14, 2017
On Sept. 2, the University will officially be 150 years old. To celebrate the sesquicentennial anniversary, there will be a variety of activities throughout the 2017-18 academic year. For additional information on events and future updates, check out the sesquicentennial website at 150.truman.edu.