Mid-Atlantic Alumni Chapter
Mid-Atlantic Alumni Chapter
Where can one participate in world class events, attend festivals and eat at prize-winning restaurants? Where can one engage in outdoor recreation, ranging from beach activities to mountain hiking and skiing all while enjoying four distinct seasons? From where does one have easy access to some of America's largest and most dynamic cities, where you can rub elbows with people from all different ethnicities, nationalities, religions and socioeconomic  backgrounds? Where can one engage with some of America's most educated and successful people all while affecting positive change? The answer– Washington, DC and the Eastern Seaboard.
Members of the Truman State University Mid-Atlantic Alumni Chapter come from the Carolinas in the South to New York in the North to West Virginia in the West. Join us as we regularly take advantage of the benefits of the region we call "home". Whether you are interested in renewing old friendships, building new ones, creating memories or giving back to the University, the chapter offers something for everyone.
2017 Chapter Events:
January 26: Kennedy Center Connect
February 18: Newseum Screening of "Holocaust: The Untold Story"
March: National TruCare Service Event
April 12: National vs. Cardinals Baseball Game
May 7: Race for Hope 5K
June 3: Union Market/Food and Friends or So Others May Eat
July 7: Jazz in the Garden
August 19: Smithsonian National Museum of African American History and Culture Visit
September: DC United Game
October 14: Homecoming Palonza Lunch
November 10: Moonlight Hike at Great Falls
December 9: National Harbor Holiday Festival
Chapter Leadership:
Danny Hague ('13), President
Nora Graves ('10), Vice President
Justis Tuia ('07), Treasurer & National Alumni Board Representative
Dave Korkoian ('05), Programming Coordinator
Michael Baharaeen ('13), Intern Coordinator
The Chapter is looking for more volunteers! Please contact Truman's Office of Advancement at 800-452-6678 for more information or complete the online Volunteer Application.
News
5 January 2017 | 7:45 pm

2017 Alumni Events Calendar January 14 Columbia, Mo. Escape Room 16 Kansas City, Mo. National Day of Service (MLK Day) 17 West Des Moines, Iowa Trivia Night at Blue Moon 19 St. Louis, Mo. Bulldogs vs. Maryville Basketball 21 Winter Park, Colo. Ski Day and BBQ 21 St. Louis, Mo. Bulldogs vs. UMSL Basketball 21 […]

3 November 2016 | 3:16 pm

"The Friday Five" is a chance to hear directly from Truman alumni. We are constantly inspired by members of the Bulldog community, and "The Friday Five" provides an opportunity to share some of their wise, meaningful answers. Their stories show what it means to be a Bulldog Forever, and hopefully their insights will allow us […]
Calendar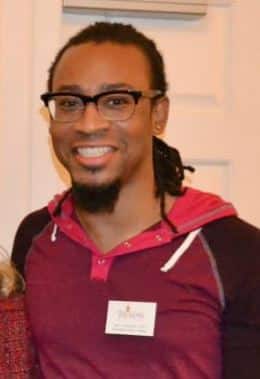 "Seeing other alumni makes your new city not seem so 'large' and it's just fun knowing someone else who has the Truman/Kirksville experience. So, after graduation, give yourself some time and process your new life, new experiences and then get connected with a chapter. You won't regret it!"
– Ian Vickers ('07), Mid-Atlantic Alumni Chapter President