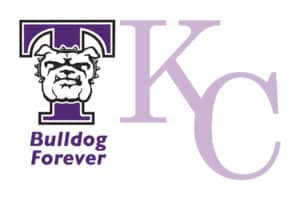 The Kansas City Alumni Chapter is an active one. Whether we're welcoming students at our annual Student Send-Off, hitting the course for the Golf Fore Scholarships tournament, or checking out a local brewery you can bet we're always keeping busy!
If you're new to the area or just miss your days at Truman, you've come to the right place. While we're always ready to go out and explore the KC metro area, part of our hearts are still in good ol' Kirksville. Discover new things to do in KC while enjoying the company of your fellow Bulldogs!
2017 Chapter Events:
January 16: National Day of Service, Rose Brooks Domesic Violence Center
February 21: Executive Board Meeting, Central Resource Library
February 28: Trivia Night
February TBA: Accepted Student Event
March 4: Missouri Mavericks vs. Allen Americans Game
March TBA: National TruCare Service Event, Harvesters
April 29: Bulldog Baseball and Tailgate at William Jewell
May TBA: Musical Performance
June 10: Martin City Brewery Event
June 24: Golf Tournament
August 3: New Student Send-Off
August 8: Kansas City Royals vs. St. Louis Cardinals Game
September TBA: Sporting KC Game
September 30: Truman Volleyball Game with Happy Hour at William Jewell
October 21: Truman Football Game with Tailgate at William Jewell
Chapter Leadership:
Angela Crawford ('08), President
Hope (Slaby) Harms ('07), Vice President & Alumni Board Representative
Mike Wilson ('91), Past President & Executive Board
JoEllen (Flanagan) Engelbart ('11), Secretary

Nate White ('10, '11), Treasurer
Jacob Funke ('10), Executive Board
Chris Wiedmeyer ('96), Executive Board & Golf Tournament Coordinator
Victor DeMarco ('13), Executive Board
Ashley Burden ('06), Executive Board
Alison Mayer ('05), Executive Board
Brad Dowd ('94), Executive Board
Sarah Miller ('15), Executive Board
The Chapter is looking for more volunteers! Please contact Truman's Office of Advancement at 800-452-6678 for more information or complete the online Volunteer Application.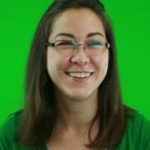 After graduation I moved to a new metro area. Connecting with other alumni in the Kansas City area has helped me discover some of the city's best places for entertainment, shopping, dining and exploring. Joining the alumni chapter and participating in various events has been great because our Truman experience is an instant ice breaker.
August 14, 2017
Truman has been designated as one of only 20 public colleges profiled as a best buy in "Fiske Guide to Colleges 2018."  To receive a "Best Buy" designation, schools had to have high academic rankings, an inexpensive or moderate price, and a high quality of student life on campus. This year's edition marks the 34th […]
August 14, 2017
On Sept. 2, the University will officially be 150 years old. To celebrate the sesquicentennial anniversary, there will be a variety of activities throughout the 2017-18 academic year. For additional information on events and future updates, check out the sesquicentennial website at 150.truman.edu.