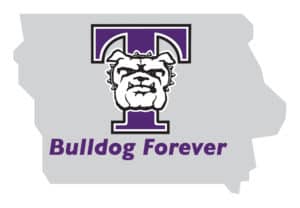 Just one state away, there's a Truman Alumni Chapter passionate about forging connections, whether it's with the University that still feels like home, our communities or most individually, in the lives of our local alumni and currently enrolled Truman students. Hailing from across the great state of Iowa, we're an active and engaged group. No matter our age, what Iowa city we live in or our profession, we're a welcoming group committed to investing in our communities and the university.
We look forward to seeing you at our next event, whether we're volunteering, learning more about local history and the arts or just spending time with others who care as much about Truman and the ideals the university embodies as we do.
2017 Chapter Events:
January 7: Truman Bulldogs Wrestling at Central College (Pella, IA)
January 17: Trivia at Blue Moon (West Des Moines, IA)
February TBA: Iowa Historical Museum Tour (Des Moines, IA)
March 14: Trivia Night at Blue Moon (West Des Moines, IA)
March 25: National TruCare Service Event (Des Moines, IA)
April 9: 16th Annual Palonza Night (Des Moines, IA)
April 29: 150 Years of History, Truman Campus Tour (Kirksville)
May 20: Woodland Cemetery Tour and Brewery Lunch (Des Moines, IA)
June 24: Terrace Hill, Iowa Governor's Mansion Tour (Des Moines, IA)
July TBA: Jazz in July (Des Moines, IA)
July 23: New Student Send-Off (Windsor Heights, IA)
August 26: Iowa Cubs vs. Memphis Redbirds (Des Moines, IA)
October 7: Winery Tour (Des Moines Area, IA)
October 12-14: Homecoming (Kirksville, MO)
November 4: Back to Campus Tour (Kirksville, MO)
December TBA: Wine & Cheese Pairing at The Cheese Shop (Des Moines, IA)
Chapter Leadership:
Cindy Spiker ('93), President
Sebastian Speer ('06), Treasurer
Jean Kaul ('09), Communications Director & National Board Representative
Angela Worley Petersen ('10, '11), Social Media Chair
Kent Donaldson ('90), Executive Board
Gerald Hollingsworth ('67), Executive Board
Cindy (Barnes) Moeller ('86), Executive Board
The Chapter is looking for more volunteers! Please contact Truman's Office of Advancement at 800-452-6678 for more information or complete the online Volunteer Application.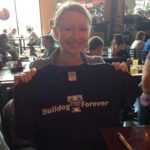 I love my alumni chapter. Our group does so many things around the city that I never knew existed. It's a great way to meet people outside your normal social circle and of course, network! It's a low-commitment, fun way to still be involved with the University and get to hear about Truman's happenings.
August 14, 2017
Truman has been designated as one of only 20 public colleges profiled as a best buy in "Fiske Guide to Colleges 2018."  To receive a "Best Buy" designation, schools had to have high academic rankings, an inexpensive or moderate price, and a high quality of student life on campus. This year's edition marks the 34th […]
August 14, 2017
On Sept. 2, the University will officially be 150 years old. To celebrate the sesquicentennial anniversary, there will be a variety of activities throughout the 2017-18 academic year. For additional information on events and future updates, check out the sesquicentennial website at 150.truman.edu.