The Arizona Alumni Chapter is unlike any other. Members consist of recent grads looking for a new adventure, families enjoying the desert heat, and snowbirds trying to flee the harsh Missouri winters!
The Chapter events are unique and catered to people of all ages and interests. Hike up Camelback, meet up for lunch and great conversation, or join one of the new exciting events being planned!
Find everything you loved about the Midwest out in the Arizona desert! There's a Bulldog community waiting to make you feel at home, no matter how many miles we are from Kirksville.
2017 Chapter Events:
February 4: Alumni Brunch and Kirksville Reunion, Mesa
February 25: Ronza Party, Phoenix
March 25: Bulldogs Annual Hike, Phoenix
April 20: Wine Tasting at Su Vino, Phoenix
May 13: Giving Back at St. Mary's Food Bank, Phoenix
June 10: Colossal Cave Mountain Park, Tuscon
July 21: Arizona New Student Send-Off
August 19: Road Trip to the Mountains, Flagstaff
September 13: Hawaiian Night at Hula's Modern Tiki, Phoenix
October 6: National Truman Spirit Day
October 25: Halloween Night, Phoenix
November 10: Craft Beers at the AZ Wilderness Brewing Company, Gilbert
December 1: First Friday Art Walk at Roosevelt Row, Phoenix
Chapter Leadership:
Vid Vidyasagara ('92), President
Douglas Zahnd ('97), Vice President
Cate (Lahart) Ryczek ('08), Secretary
Austin Bradley ('10), Treasurer

Mike Whitney ('94), Past President
The Chapter is looking for more volunteers! Please contact Truman's Office of Advancement at 800-452-6678 for more information or complete the online Volunteer Application.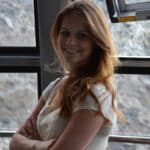 I left Kirksville and moved 1,400 miles away. Joining the Arizona Alumni Chapter was great for celebrating the transition. Right away, I met new people with their own stories of Kirksville. Even though there is a wide variety of ages in our chapter, there are many shared memories.
August 14, 2017
Truman has been designated as one of only 20 public colleges profiled as a best buy in "Fiske Guide to Colleges 2018."  To receive a "Best Buy" designation, schools had to have high academic rankings, an inexpensive or moderate price, and a high quality of student life on campus. This year's edition marks the 34th […]
August 14, 2017
On Sept. 2, the University will officially be 150 years old. To celebrate the sesquicentennial anniversary, there will be a variety of activities throughout the 2017-18 academic year. For additional information on events and future updates, check out the sesquicentennial website at 150.truman.edu.