Alumni Clubs
value in the nation among public colleges & universities (Consumers Digest)
Alumni Clubs

Looking for ways to connect with the University? Watch for events hosted by our regional Alumni Clubs.
Alumni Club Locations
About Alumni Clubs
The University assists Alumni Clubs in organizing events in the club area. The clubs can operate as an official Alumni Club indefinitely or an Alumni Club can apply for a charter to advance to Alumni Chapter status in order to become a dues-paying organization that offers a variety of benefits and discounts to its members.
Interested in hosting an alumni event in your area?
Contact Denise Smith, director of alumni relations, dlsmith@truman.edu.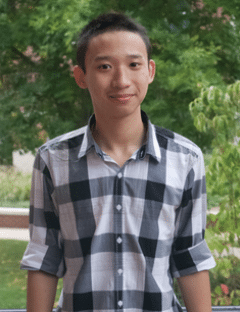 "The atmosphere at Truman is warm. People here are friendly and are willing to help you whenever you need it. Also, there are plenty of organizations available to help international students to make new friends, understand new cultures, and enjoy life in America."
– Anh Duc M., Mathematics & Economics, Vietnam