Pamela (Weatherby) Popp ('83)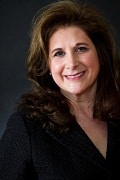 Originally from the St. Louis area, Pamela Popp resides in Denver, Colo., and is the executive vice president with Western Litigation Inc. She has nearly 30 years of healthcare risk management experience, ranging from direct claims management, to program internalization and development, risk program consulting (risk assessments, crisis response, education), industry volunteer leadership and operational management of WLI.
A Pershing Scholar at Truman, Popp was active with the Student Activities Board and Delta Sigma Pi. While attending the University, she worked in Truman's Office of Admission. She received a bachelor of science in business administration from Truman, a master's degree from Webster University and a juris doctorate from Saint Louis University's School of Law.
Popp is past president of Truman's Colorado Alumni Chapter and currently serves on the Chapter's executive board. She is president of the Board of Directors for the International Center of Captive Insurance Education (ICCIE). In addition, Popp has served as president of both the American Society for Healthcare Risk Management (ASHRM) and the American Hospital Associations Certification Center, and she is involved in multiple state chapters of ASHRM. She is a frequent speaker and author on risk and claims management topics, including the internalization of claims programs, the mitigation of liability exposure and the impact of disclosure on malpractice litigation.
Some of the recognitions she has received from ASHRM include the Distinguished Service Award and the Distinguished Fellow status for leading, publishing and speaking.