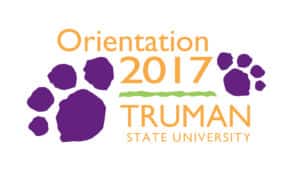 Each incoming first-year student at Truman is required to attend an orientation session.
2017 Orientation Dates
Thursday, June 1
Monday, June 5
Thursday, June 8
Tuesday, June 13
Friday, June 16
Wednesday, June 21
Monday, June 26
Friday, June 30
Tuesday, August 15 *
Students who attend a June Orientation Session and will be living on campus will move into the residence halls  on Wednesday, August 16 between 8:00 a.m. to 1:00 p.m.
*  The August orientation date is reserved for students traveling a great distance and students with special circumstances that do not allow attendance at a June orientation date. Please contact Justin Wilson, Office of Admission Orientation Coordinator, at 660-785-4114 or jwilson@truman.edu to request an eligibility review for the August orientation session.