Summer Orientation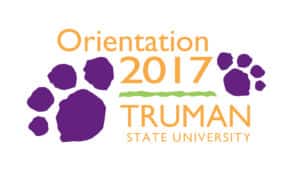 Becoming a Bulldog
An important step in preparing for your arrival as a new Truman student is to participate in one of nine Summer Orientation Sessions. Designed to provide you and your family additional information and support for your transition to Truman, Summer Orientation is a required part of your Truman experience. There is no additional fee to attend the Summer Orientation session and attendance is required of all incoming freshmen.
Before You Come
You will receive an Orientation Packet in the mail, typically in late March or early April. This packet will include required forms for the Student Health Center, specific information about Orientation, and directions on how to complete the Pre-Orientation Questionnaire and Placement Exams through TruView.
The Pre-Orientation Questionnaire is an integral part of a successful Orientation. The information you provide will allow the Academic Advisors in the Center for Academic Excellence to create appropriate course enrollment recommendations. Due to the individual attention the advisors give to each student, you will need to complete these items at least 2 weeks before your Orientation Session.
What to Expect
During Summer Orientation you will develop your fall schedule of classes with the assistance of academic advisors and Office of Admission staff members. Additionally you will meet faculty members in your major, talk with student services representatives, and make friends with other students.
Your day can vary slightly, but students will be able to:
Take the Student ID photo
Talk with various student services offices
Enroll in classes
Enjoy lunch while meeting friends
Parents and families are welcome and encouraged to attend. During the day guests will be able to:
Attend informational sessions
Ask questions face-to-face with an appropriate office
Enjoy a catered lunch
Want more details? Check out the tentative Orientation Schedule and a compilation of Frequently Asked Questions.