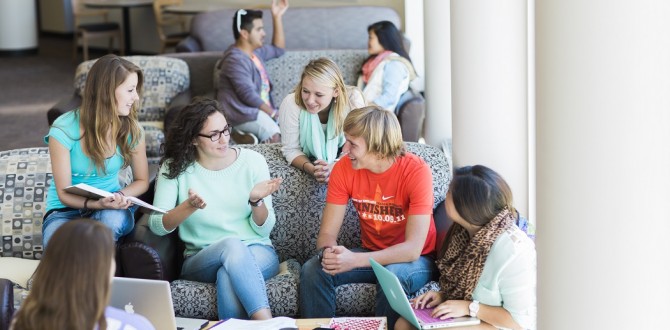 Admitted Students
Welcome to Truman
Congratulations on your acceptance to Truman State University!
You've made a great choice and a valuable investment in your future. As a Truman student, you are joining a community of learners who share in your intellectual curiosity. You will live on an active campus full of others like you who like to keep busy, have fun, and explore new things — the life of a Typical Truman Student, or "TTS" as you'll hear students call themselves.
What's Next
Now that you have been admitted to Truman State University, you are probably wondering "What's next? What can I do to keep on top of things?" The following information will let you know what you need to do to prepare for becoming a Bulldog. International students should visit the University's Center for International Students to learn more about your next steps.
Visit Campus - anytime after admittance
The Admission Office offers two different types of visits. Come check us out for a day. Meet a counselor, talk with faculty and tour campus. Our office is open most days Monday through Friday and some select Saturdays.
Complete Your Housing Application - admittance through May 1
Early submission of the housing application and housing deposit will help ensure you receive your top choice of residence hall. Housing is done on a first come, first served basis. The application and fee can be completed online through your student portal, TruView.
Complete the FAFSA - January 1 through April 1
Truman's Financial Aid Office does not require students and families to complete the Federal Application for Free Student Aid (FAFSA), but FAFSA completion is necessary to be eligible for state and federal grants and loans. Completion of the FAFSA is not necessary for merit-based scholarships consideration through the Admission Office.
New Student Orientations

Summer Orientation for freshmen
Various dates in June
New freshman students are required to attend one of our Summer Orientation sessions. These sessions allow you to create your Fall semester schedule, meet other incoming Bulldogs, and learn information important to both you and your family.
Transfer Orientation
Truman also provides an orientation for new transfer students. As a transfer, you are able to move on campus early and attend a number of highly beneficial activities and discussions meant to make your transition to Truman more relaxed. Meet numerous faculty and department chairs, and talk with previous transfer students about the ins and outs of being a Truman student.

Send Us Your Transcripts
To make sure your application is finalized, you will need to submit your final high school transcripts to the Office of Admission. We also require all transcripts from your college courses (dual credit), and all AP, IB, and CLEP test scores be submitted to Truman. Please make sure to send these when available. If you are a transfer student, submit your transcripts as soon as possible after final grades are reported. Contact your institution's Registrar's Office (or office of a similar name) and make sure to request transcripts with final grades. If you are completing the Missouri 42-hour General Education requirements or have earned an Associate Degree, make sure this information is also shown on the final transcripts. This will provide the most up-to-date information, and allow your academic advisor to make any necessary changes to your enrollment recommendations.
Move-In Day & Truman Transformation
Moving to campus in August will elicit a roller coaster of emotions, and the Truman Transformation program for new students is designed to make your transition to Truman State University easy. Before coming to campus, check the Residence Life's suggested items to bring. Then get to campus early, set up your room, and start making friends your first day on campus.
Public university in the Midwest for 19 years running (U.S. News & World Report)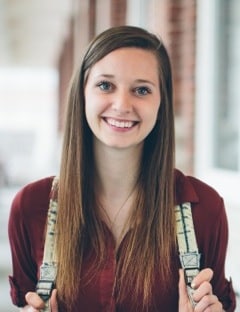 "My favorite aspect of Truman is the sense of community. I love knowing so many people around campus and having so many great opportunities that I might not have at a larger university."
– Neva S., Creative Writing Major, Theatre Minor