Visit Truman
Now is the time to

apply

!
The best way to learn about Truman is to visit us, and we do our best to make you feel welcome. You can start your visit by grabbing a cup of coffee or bottle of water while you check out the exhibits in the Ruth W. Towne Museum and Visitors Center, which is also home to Truman's Office of Admission!

Personal Visits
Personal Visit Request Form
During a weekday personal visit, you can meet with an admission counselor to discuss your interests and goals. Our admission counselors will answer your questions about financial aid, major or academic interests, extracurricular activities, and residence life.
Campus tours are guided by our informative student ambassadors and visit the residence halls, academic buildings, and recreational areas. You can even stop by the University Bookstore in the Student Union Building to purchase Truman apparel. Our walking campus tours typically last an hour and a half.
When scheduling your visit, you can request to meet with a professor. At Truman, our professors are recognized for their dedication to teaching and they help you reach your potential as research mentors, academic advisers, and career counselors. If you request a classroom visit, you will see how you can fit in as a student at Truman by engaging in lively discussions. Plus, Truman has a number of student service offices that you can visit while on campus. Want to learn more about our Career Center's mission? Are you interested in Study Abroad opportunities? You can even request a meeting with representatives from many student organizations. Can't decide on just one meeting? We will happily make multiple appointments for you!
Open Saturdays
Open Saturday RSVP
If you would like to schedule a campus visit during an Open Saturday, please RSVP or contact the Campus Visit Coordinator at 660-785-4135 or visit@truman.edu. Each Open Saturday visit will include a presentation by a knowledgeable Admission Counselor and a walking campus tour with a currently enrolled student. Presentations will begin at 10:00 am, 12:00 pm, and 2:00 pm. Please allow approximately 2 hours for your Open Saturday campus visit.
Note that Open Saturdays are separate from the Saturday Showcase Events and the availability of special appointments may be limited. If it is important to you to meet with a faculty member or with another campus office, consider attending a Saturday Showcase Event or weekday personal visit instead.
Dates for 2016 Open Saturdays:
October 29, 2016
November 12, 2016
December 3, 2016
February 4, 2017
February 18, 2017
March 4, 2017
April 22, 2017
Saturday Showcase Events
Showcase RSVP
Our Saturday Showcase Events are designed to provide as much information about Truman as possible in a one-day visit. Showcases are a great way for you to tour campus, meet future and current students, talk with faculty, or attend a presentation on financial aid and study abroad opportunities. You will definitely get the most out of your weekend!
You may attend any of our Saturday Showcase Events held throughout the year and students of any age are welcome. The tentative Showcase schedule will give you an idea of how much information about Truman you will discover during a Showcase Event!
Dates for 2016/2017 Showcase Events:
November 5, 2016
January 28, 2017
March 25, 2017
April 29, 2017
Group Visits
Group Visit Request Form
Trying to plan a weekday visit for a group of 5 students or more? Truman offers a number of activities that can be customized to fit your group's needs when you visit Truman. Whether you want a tour of campus, academic presentations, or a behind-the-scene visit to one of the various campus facilities, the Office of Admissions will be happy to assist you.
Please be sure to complete the Group Visit Request Form at least two weeks prior to your visit date. After you submit the Group Visit Request Form, our Campus Visit Coordinator will contact you to discuss the details of your weekday group request. Questions regarding the possibilities during your visit can be directed to our Campus Visit Coordinator at 660-785-4135.
Contact the Campus Visit Coordinator
The Office of Admission is available most weekdays, Monday through Friday from 9:00 am – 3:00 pm for visits and tours. Do you have questions about your visit options? Give our Campus Visit Coordinator a call at 660-785-4135 or email at visit@truman.edu.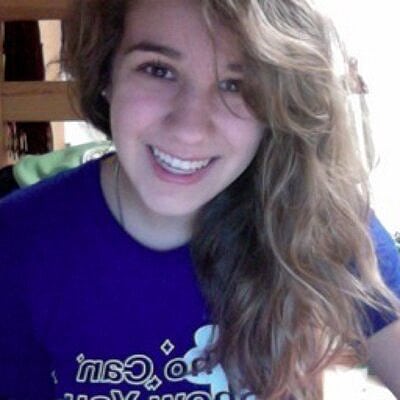 "The liberal arts and sciences have taught me not what to think, but how to think. I feel incredibly blessed to have had the opportunity to sit and think and talk through complex ideas with the leaders in their respective fields. This university has prepared me, not for a specific career with one skill set, but the tools to succeed in an ever increasingly diverse and complex society."
– Caroline Hamera, Communication Major/Spanish Minor